Meet the Glendale Heights Manager: Kay St Charles
While our Big Blue swim instructors make swim lessons so special for your kids, it's the managers who keep our swim school operations running so smoothly day-to-day. Kay St Charles is the General Manager at Big Blue Swim School Glendale Heights. In this interview, Kay shares her background and gives insight into what it's like to work at Big Blue Swim School. We encourage you to give it a read, and say hi to Kay when Big Blue Glendale Heights opens!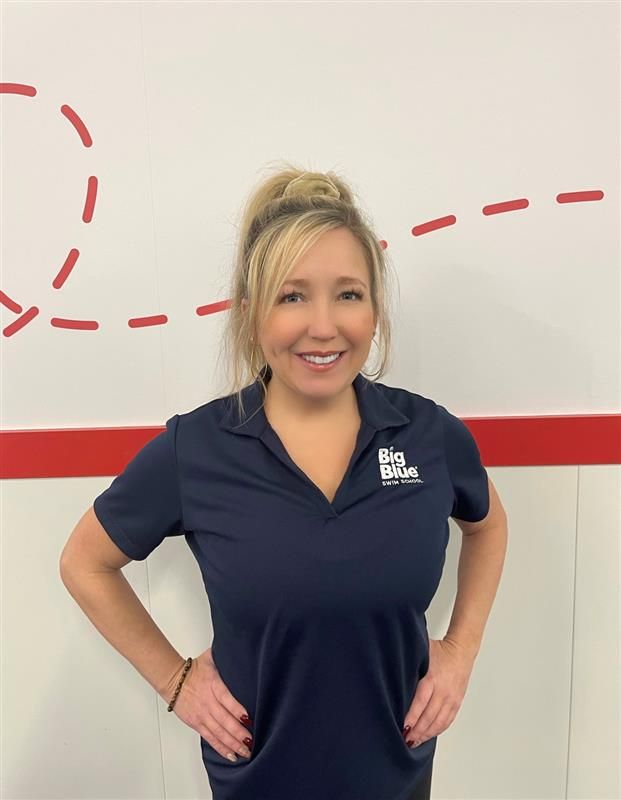 What is your background?
I was born and raised in the Chicago area, and I am still in the area today. I attended college at Creighton University in Omaha, Nebraska. Before starting at Big Blue I worked in franchise operations. My mentors during college included the founding members of the National Strength & Conditioning Association and being on their team while employed as a grad student allowed me to learn a tremendous amount about leadership and teaching. I'm so grateful for that experience as I'm able to apply their teaching principles at work now.
Why are you passionate about Big Blue Swim School?
I am passionate about Big Blue because experiencing the big moments journey with our swimmers is life changing for both them and us! To be part of a team that helps kids achieve that feeling of confidence and enjoy the water is an honor.
What do you enjoy doing outside of work?
I enjoy teaching yoga, when I can, as a sub instructor.  I love helping others reach their potential both mentally and physically with mindful movement and meditation.
Think Fast!
Where would you visit, anywhere in the world, if it was free? The Swiss Alps
What is your favorite season of the year? Spring
Describe yourself in 3 words- Devoted, Motivated, and Caring