Personality in the Pool: How to Prepare Different Swimmer Types for a Big Blue Lesson
While thousands of swimmers have been in the water learning at Big Blue, we know every child is unique. Each child brings past experiences, potential fears, a wide range of learning styles and, a boatload of personality to each lesson.
In our time teaching kids to swim, we have been able to identify some traits you may recognize in your swimmer. We hope to give some insights and ideas for parents to maximize each lesson and the learn-to-swim experience.  
My Child Is Fearless
What It May Look Like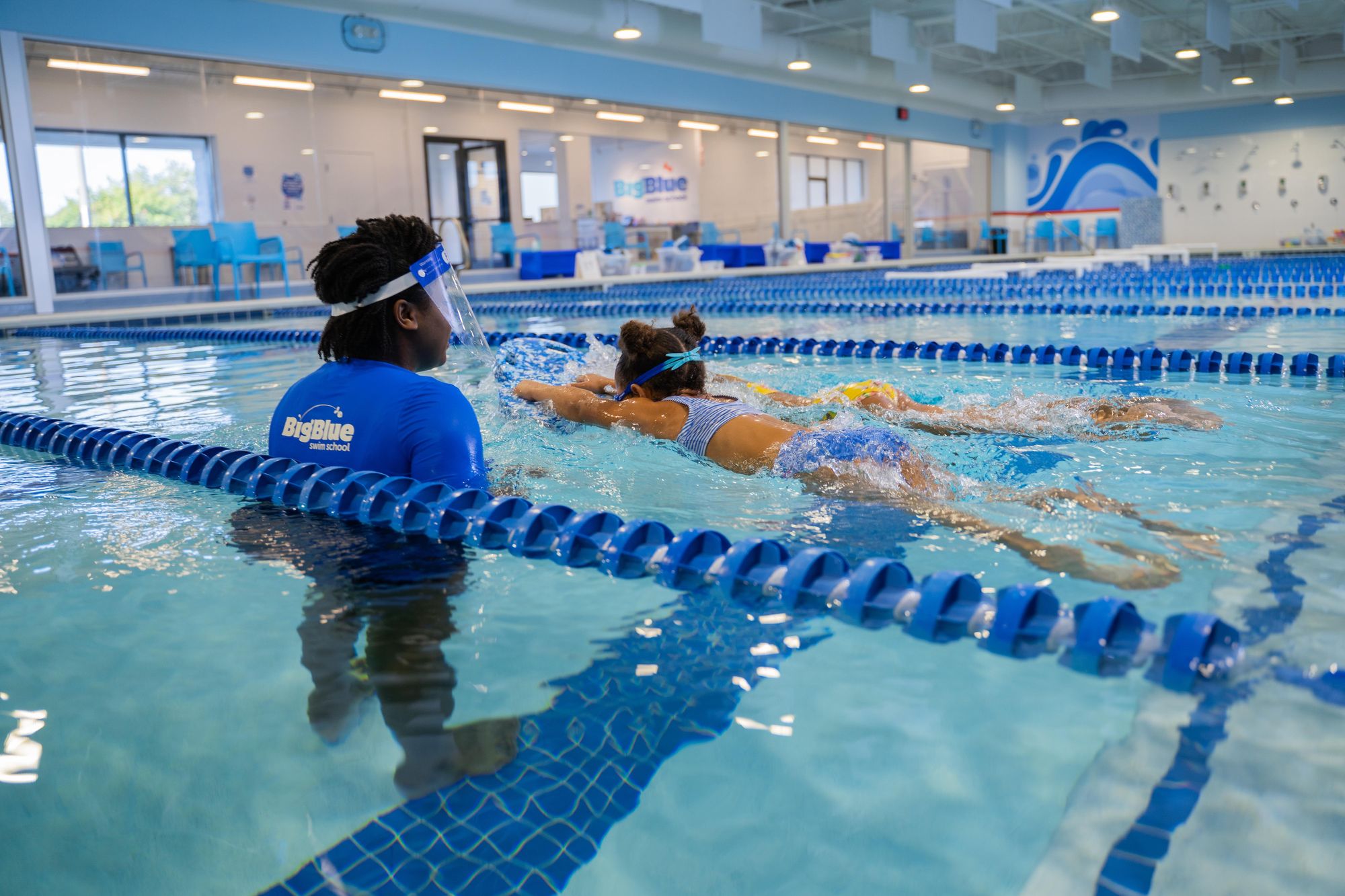 Your child may not know how to swim or tread, but that won't stop 'em! If your child is ready to jump in from day one, you are most likely ready to help keep them safer with Big Blue's highly structured learn-to-swim lessons. Perhaps you've used floaties in the past or avoided the pool altogether because your child doesn't yet exercise caution or restraint around the water. While many parents worry about their child's fears of swim lessons or the water, we know an eager yet inexperienced swimmer can be equally stressful.
What Can Help In and Out of the Pool
Big Blue's professional swim instructors are here to help your child develop a healthy respect for the water as well as the skills needed to propel themselves safely through (and out of) the water. Our classes group children by skills and age. We always assess where your child is starting from, even if they feel like they're ready for the Olympics!
Each child progresses individually through levels. A great way to track and stay up to date with your child's progress is by downloading our app! As parents, we love to celebrate our children's milestones and hard-work towards becoming a competent and confident swimmer.
Make the most of lessons by reminding your child on the way to the pool of things they'll hear in class. One is to bring their listening ears and another is to keep their eyes on their instructor for cues. You can share that staying on the ledge until it's their turn is the best way to stay safe while celebrating the joy and enthusiasm they bring into the lessons. Be ready at the end of class to hear what your child has learned and reinforce those successes.
Use family pool or bath time to ask to see what skills your child is developing. Praise their efforts, thank them for being a great listener and participant, and encourage them to keep being actively engaged in their own learning.
My Child is Fearful
What it May Look Like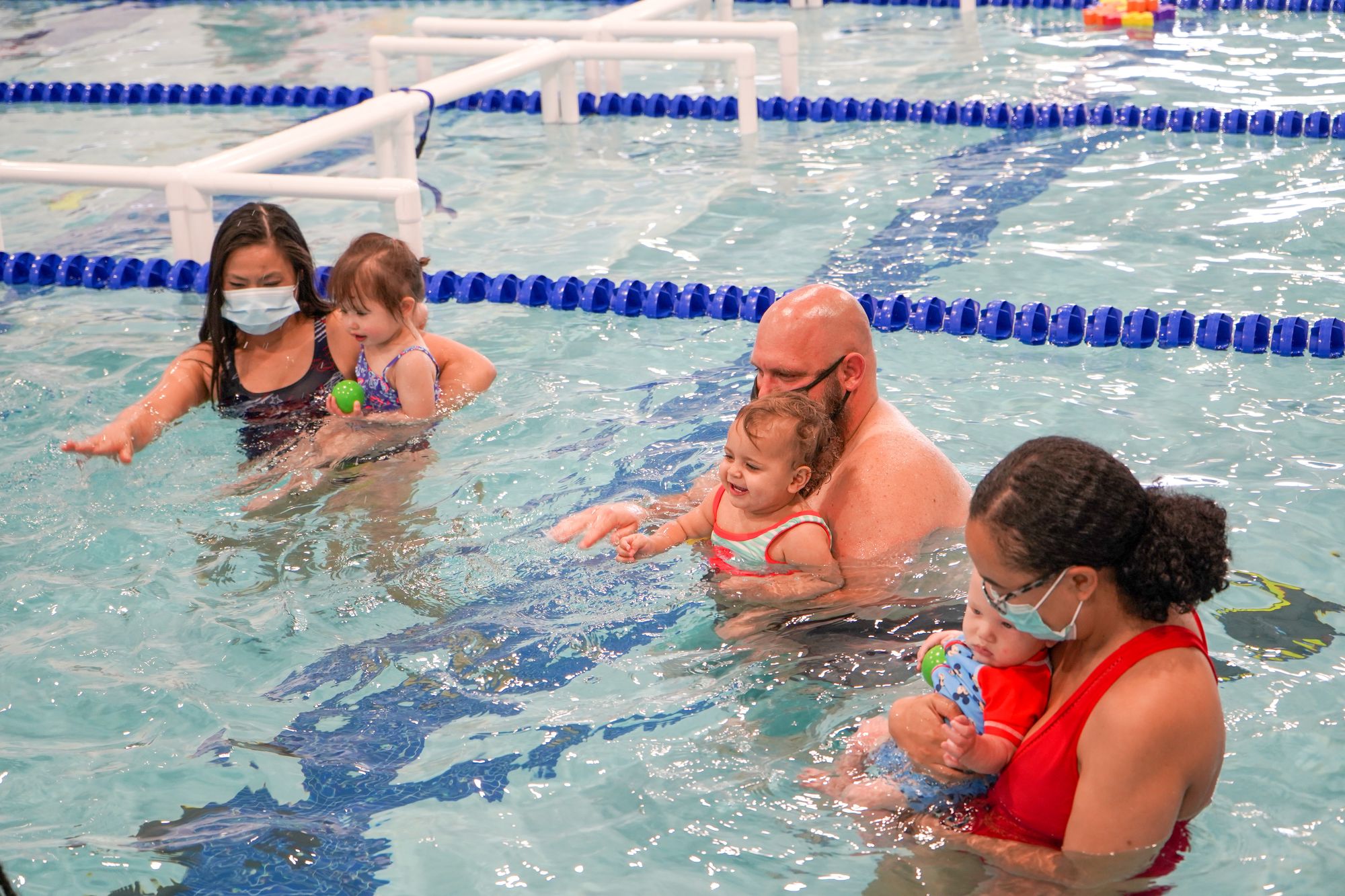 As a parent, you know learning to swim not only unlocks future family fun and a lifetime of swimming, it's essential for safety. It's never fun when your child is scared to learn. But, it's very normal and something we see every day. Whether it's putting their face into the water or even getting near the pool, a fear of water is one of the most common childhood fears. You may hear your child express concern about water or learning to swim during the day or at bedtime, and the lead-up to lessons may even include some tears.

What Can Help In and Out of the Pool
We understand how stressful it can be to witness your child's fear around the water. If you're worried about being embarrassed, don't be! If your child is nervous approaching the pool or hesitant to get in, trust that we've seen it all before. Our instructors offer consistent, calm encouragement to get started. We know once acclimated to the water, kids love learning to swim with us.
Have your child help pack their stuff for swim lessons and talk about all the things they can expect. Remind them they can trust that their swim instructor is someone who loves kids, enjoys teaching, and will help them. They will have the same instructor each week and will get to know your child. Talk about other trusted adults in your child's life and how safe they feel. Your child may feel calmer knowing they'll be able to be at the wall when they are not actively working with the instructor. Tell them the ledge is a safe place for them to be in the water. Let them know during bath time that the pool water will be warm, just like a bath! Practice just enjoying the water during bathtime, let your child splash you a bit, put your face in the water. Talk about what you remember from learning to swim, too. You are their first and best teacher!
If your child has had a previous negative experience with swim lessons or water that drives a more acute fear of the water, be sure to let us know. We have strategies and experience working with all types of learners, even those who would rather be anywhere else. We will work to reframe the water and learning to swim as a pleasurable experience and confidence builder for future Big Moments.
My Child is a Social Butterfly
What It May Look Like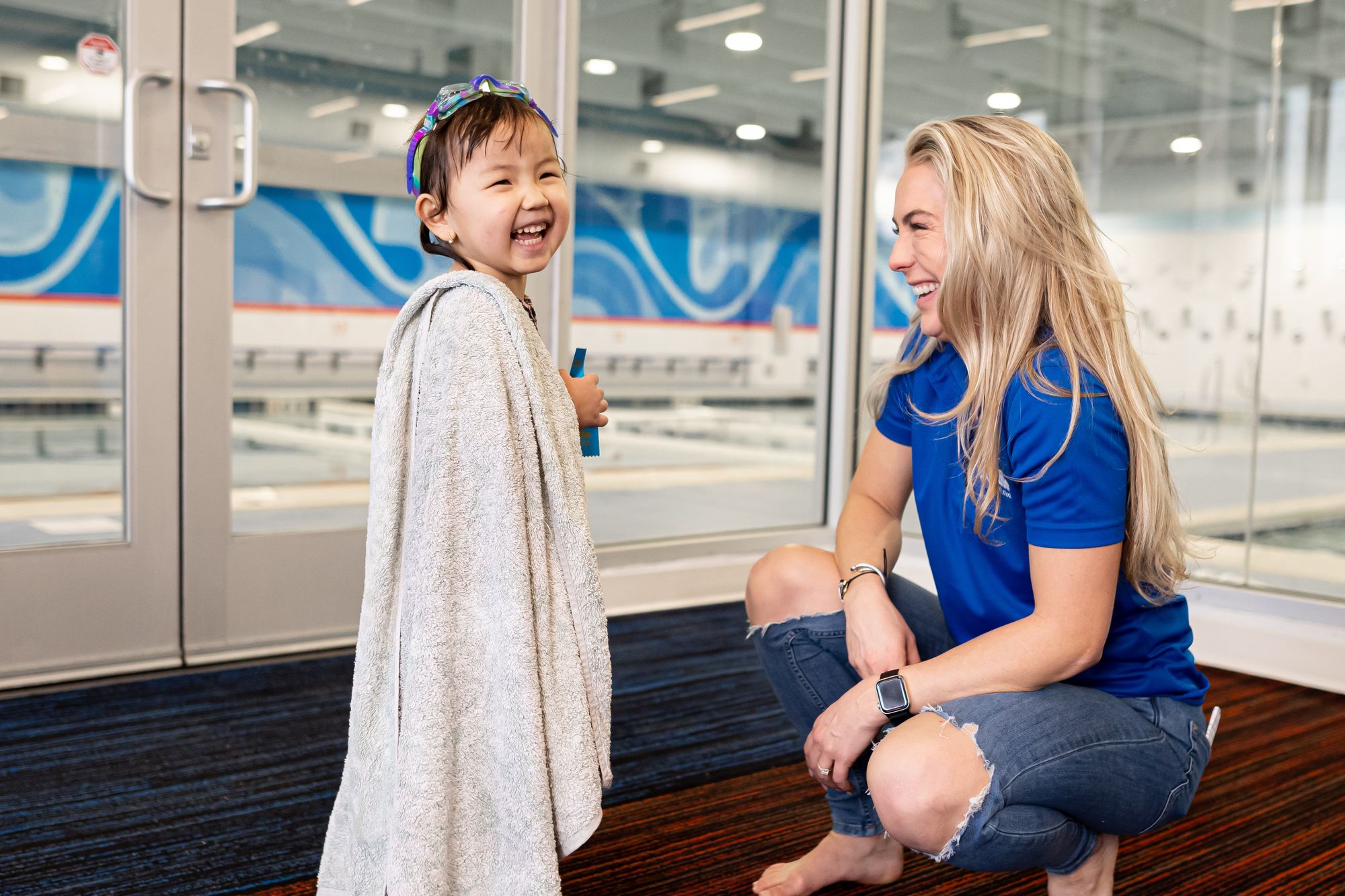 Your child looks forward to every lesson, activity, and outing as a chance to make a new friend. Pool time can feel like playtime, and your child may like to chat or splash around during their weekly lesson. Learning to swim should be fun! Fun is one of our most important tools, but paying attention and not distracting other swimmers is critical to the success of lessons, too.
What Can Help In and Out of the Pool
Before your child's lesson each week, take time to set the right tone. It's a time to listen, connect, and have fun while learning. Encourage your child to be an active listener and participant.
Build in plenty of fun water time for your child to show you all their learning, in the bath at home or at the local pool. You can even center some of your praise around how well they must be listening if they're learning all these skills.
If your child builds a friendship with another swimmer, consider having a playdate or grab lunch or a snack before or after lessons so your child has time with their new friend.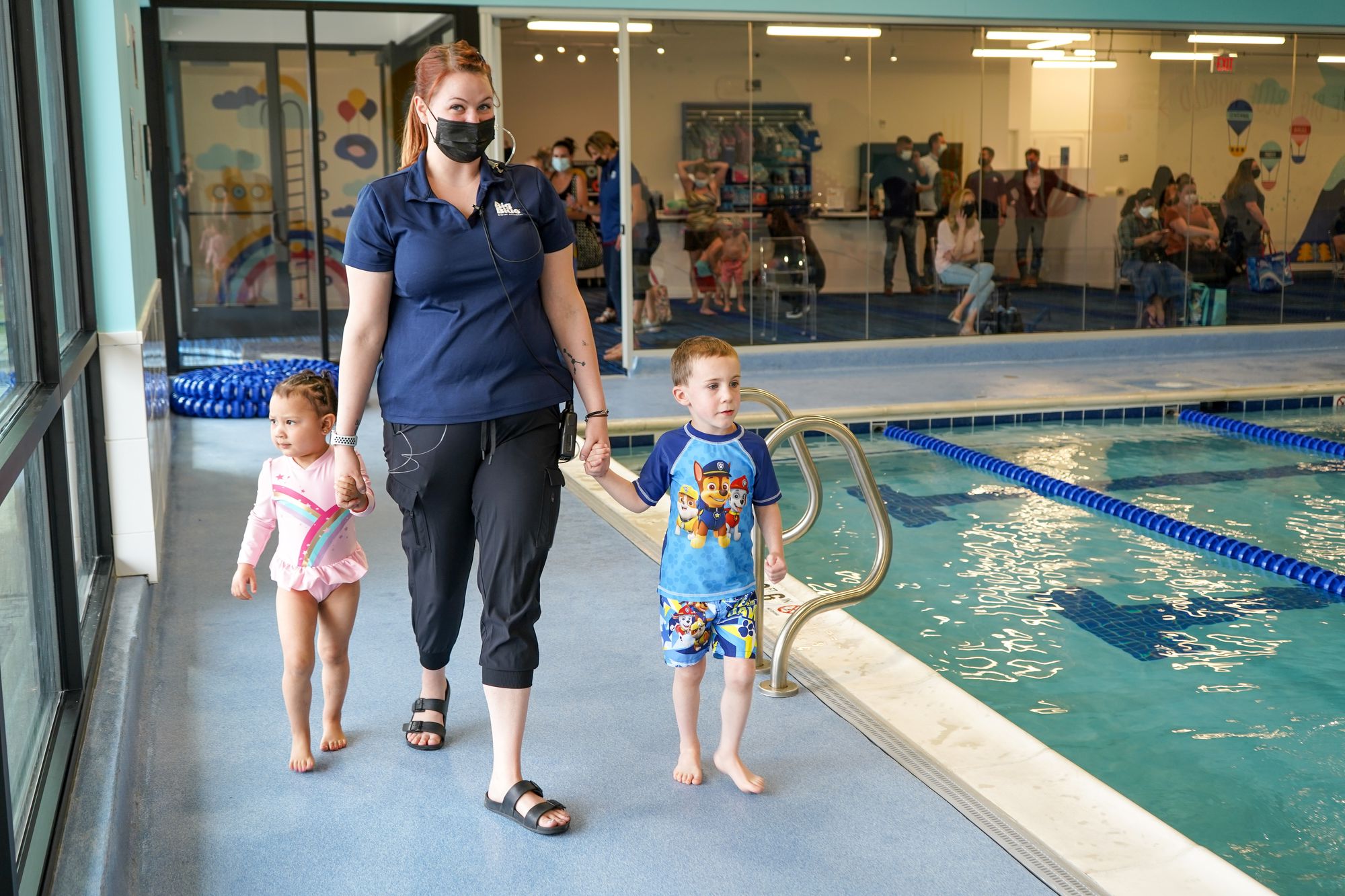 What other swim personalities have you seen? Have a question about how we adapt lessons? Reach out via your Parent Portal on the app, chat, email us at memberservices@bigblueswimschool.com or give us a call.  
We love talking about learning to swim!