Meet the Allen General Manager: Tami Garcia
While our Big Blue swim instructors make swim lessons so special for your kids, it's the managers who keep our swim school operations running so smoothly day-to-day. Tami Garcia is the General Manager at Big Blue Swim School Allen. In this interview, Tami shares her background and gives insight into what it's like to work at Big Blue Swim School. We encourage you to give it a read, and say hi to Tami when Big Blue Allen opens!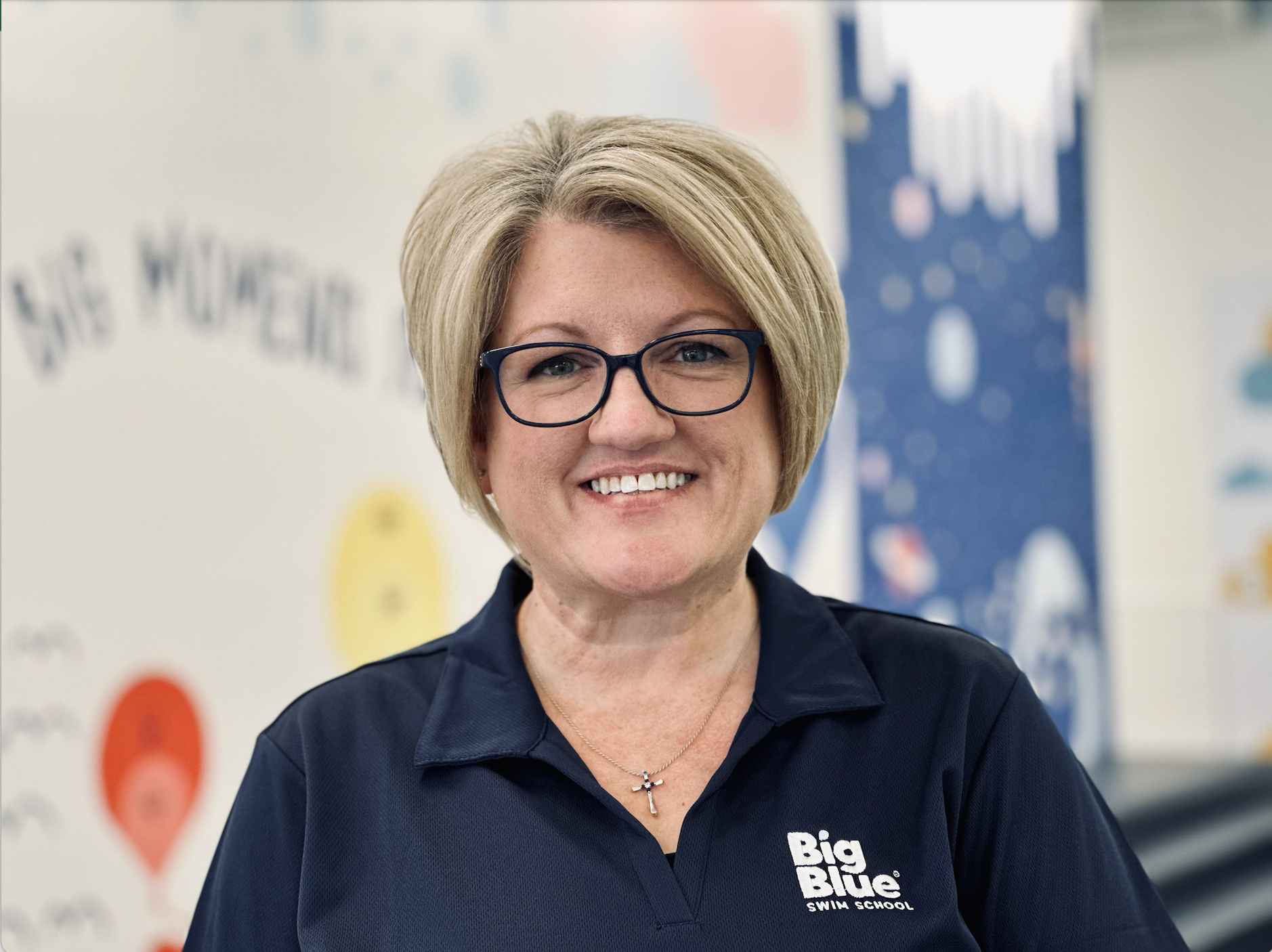 What is your background?
I was born in West Monroe, Louisiana, but I was raised a Texas girl. I come from a small East Texas town, Diboll and moved to Plano, Texas in 2006 to become a district manager in training with my husband and 4 children, which is where we still call home.
My career path from 1993 until 2015 was retail management where I worked for companies such as Things Remembered, Lane Bryant, Limited Too, OshKosh B'gosh, Chico's and Charlotte Russe. I've been blessed with many amazing mentors over the years that taught me what it truly means to be a good leader and how to foster a work environment that inspires fun, excitement and loyalty. I found over the years that I most enjoyed the companies that allowed me to serve moms, dads, and their kiddos. I joined the aquatics field in 2015 and absolutely fell in love.
Why are you passionate about Big Blue Swim School?
I thrive best in a busy, hectic, and always moving environment, so running a swim school is fun and exciting for me. Being a mom myself, it made it easy to understand and be passionate about the need for water safety and all the benefits swim lessons bring to a child's life. It's not only teaching a lifesaving skill, it also offers so many other life lessons.
What do you enjoy doing outside of work?
In my spare time I'm a GiGi to 5 grandbabies so sleepovers, cookies, and pizza have become a MUST! I've been married for 29 years, and we now have 4 grown children with families of their own. Family is important to me, so we all get together at least 1 day each week to share a meal, play catch up, and simply enjoy the moments of togetherness. My favorite quote is "Where every you go, go with all of your heart" and that's my aspiration each day.
Think Fast!
Where would you visit, anywhere in the world? Ireland
What is your favorite season of the year? Fall- I love when the leaves change colors and of course Pumpkin Spice EVERYTHING!
What do you love about Big Blue?  It gives me the opportunity to do what I love on a bigger scale.