Meet the Buffalo Grove General Manager: Adam Sonenshein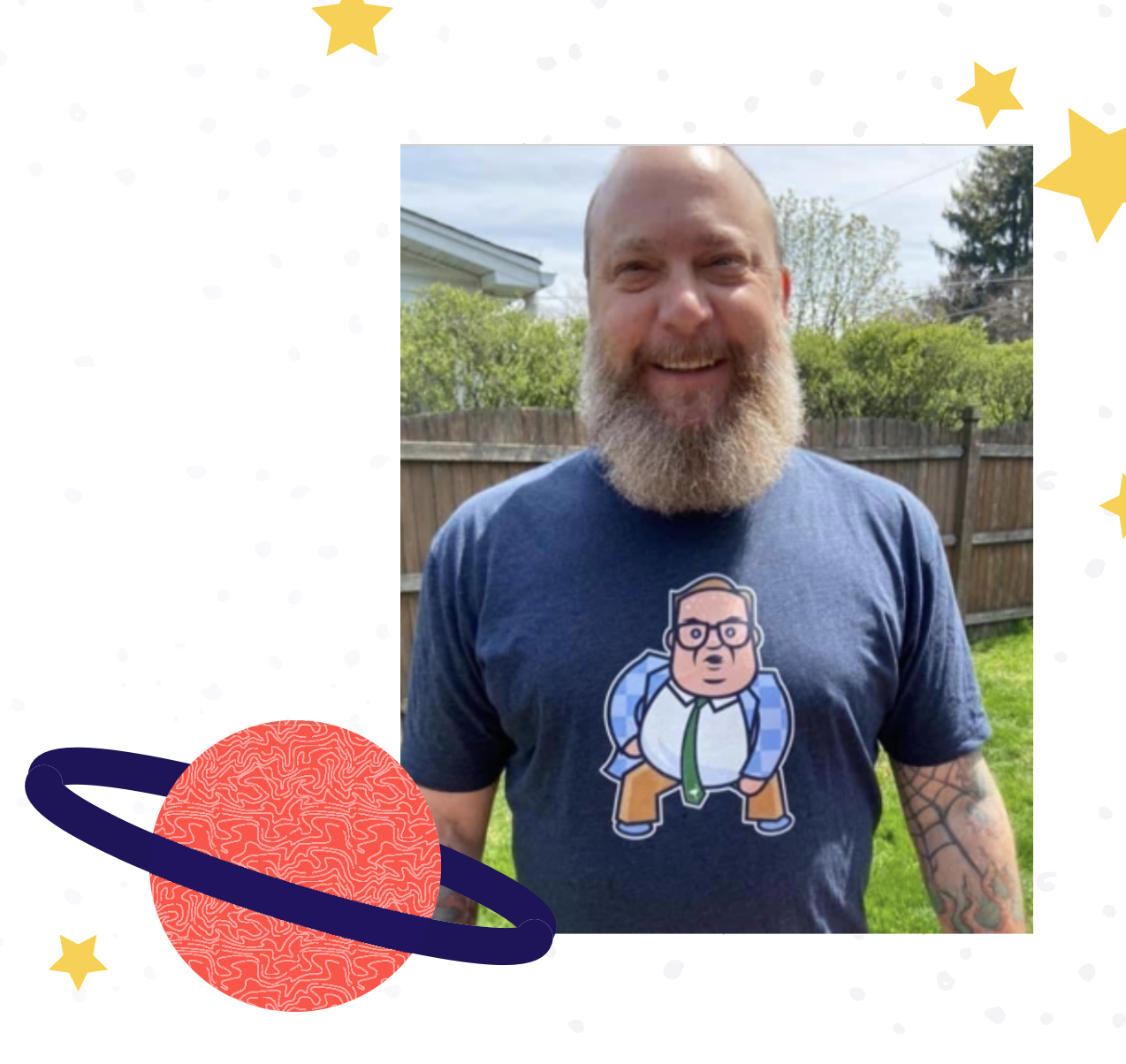 How long have you been working for Big Blue?
I have been with Big Blue since November 2019.
What is your favorite swimming memory?
Swimming in the Red Sea!
What are your hobbies and what do you do for fun?
My hobby that I have done for years is either making things out of wood in my wood shop or refinishing old furniture and giving it new life. As of late I finished an old wood army locker. I stripped it down and refinished it to make it into a shoe cubby. Now, I am in the process of taking an old flour table and turning it into a Lego table for my kids, while also refinishing an old 1930s antique wood sled to give it life again. I also like to spend time with my kids and watch movies. My all-time favorite movie is The Crow with Brandon Lee.
How did you find Big Blue?
I was looking to get out of the restaurant business after 30 some years and someone I worked with in the past was working for Big Blue at the time. She said she loved it and it was different from the restaurant business. So I applied, had three interviews, and the rest is history.
What is important about running two pools at once? Any tips on how to stay connected to your different teams?
When running multiple sites you need to stay connected with your team at all times, and that means always being available to talk and listen. Listening to your teams' needs and concerns is very valuable. I also think asking for help is a necessity; if you don't know when to ask for help from your peers, your direct reports and even your team members, you will drown. You have to remember that you cannot do this all by yourself without any help, and that leaning on your team is very important. The last thing I believe is important is staying organized. With new tasks popping up and having many meetings throughout the day, staying as organized as possible is goal number one. I love to ask my team for organization tips, since every little bit of knowledge from anyone and everyone helps you in your journey on a daily and weekly basis.