Meet the Niles General Manager: Katrina Perrone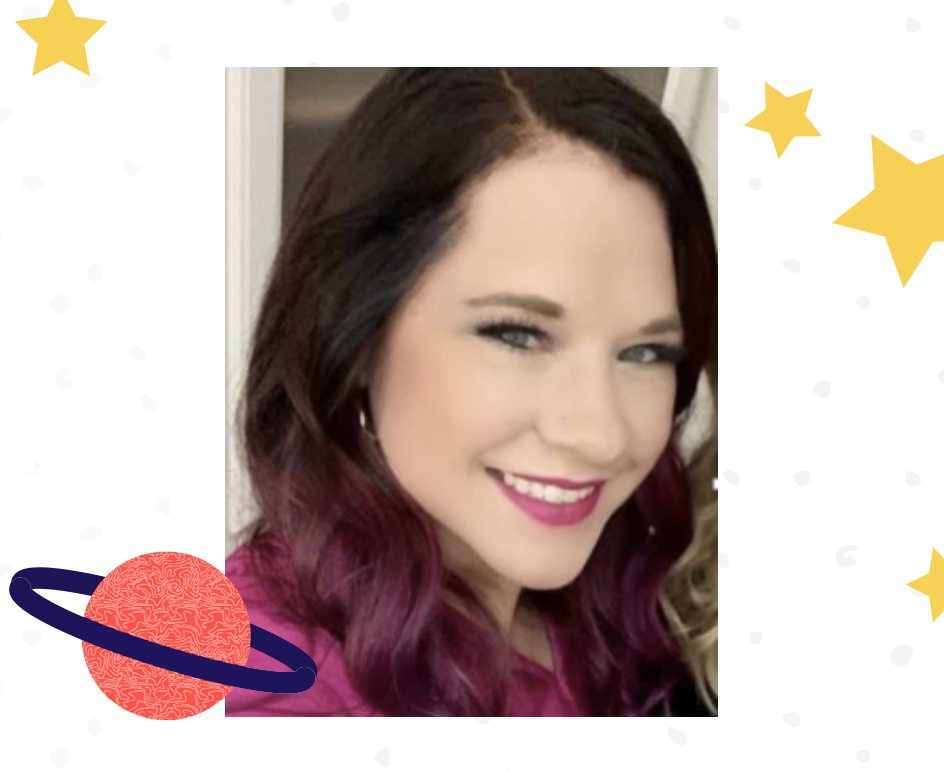 How long have you been working for Big Blue?
I started with Big Blue back in October of 2018 and have been with the company for 2 years and 3 months.
What is your favorite swimming memory?
My favorite memory is when a timid swimmer was in for a makeup lesson and wouldn't get in the water. She was very comfortable with me, so I asked if she would get in the water if I got in with her, and she said yes. I didn't have time to change into my bathing suit, so I hopped in the pool in my polo and capri pants! She was so excited and laughed that I was in my clothes, but it worked! Her mom was so surprised and thankful that I got her in the water, especially in my clothes!
What are your hobbies and what do you do for fun?
I love dancing and spending time with my kids (Alyssa, 9 and Dominic, 5).
How did you find Big Blue?
I found Big Blue while the Niles location was being built. My family and I would drive past it anytime we were going to Home Depot in Niles and we would watch the progress of the build. My husband and I knew swimming was an important lifesaving skill for our children so we signed them up! I started in the Baby Blue class with Dominic while Alyssa was in Bold Blue 1. Once Dominic graduated from Baby Blue 3 and moved into Bright Blue 1, I had the great opportunity to observe lessons, staff, operations, and fell in love with everything Big Blue. I didn't think there would be any opportunities available at the time; however, North Center had the General Manager position open, so I applied. I was shocked when I received the call for an interview! The rest is history!
What has your journey been like with Big Blue?
I have been in management for over 20 years. My first management job was at Des Plaines Park District Iroquois Pool and Mystic Waters Waterpark where I managed the pools during college summer breaks. After receiving a Nutrition/Dietetics Bachelor's degree from Northern Illinois University and Dietetic Internship at Loyola, I went on to follow my Dietitian and foodservice management path. I worked my way up to Multi-site General Manager in Long-term Care facilities (Compass Group-Morrison Living) and then Business Dining (Aramark) where I was responsible for 7 locations.
I started my Big Blue Journey as the General Manager for North Center and continued until October 2020. I was then promoted to Multi-unit GM over Niles and Wilmette in November 2020.
What is important about running two pools at once? Any tips on how to stay connected to your different teams?
I think the two most important tips for running more than one location are communication and organization. I have multiple channels to communicate with each location manager, supervisors, and team. I'm a firm believer of keeping everyone in the know as much as possible based on their level and knowledge needed. When I find out information that needs to be shared, I'm quick to share with the team so it's fresh and not forgotten. Anytime I'm at the sites, I'm always touching base with the team and letting them know my schedule so they can know when and where I'll be.
Managing more than one site can become cumbersome if you don't have your ducks in a row. I typically plan my week on the weekend prior so I know what I need to do, who I need to speak to, and prepare for the week. When I'm organized, it sets the team up for success. During my years of multi-site managing, I found it helpful to create a document that has all the pertinent information (door codes, passwords, important phone numbers, go-to people, etc.) that I share with my management team, which I call my "Drop Dead File." This is a one-stop shop for the managers in the event I'm unavailable.