Meet the Owners of Big Blue Methuen: Gary and Melissa Cohen
One of the fastest growing swim school franchises, Big Blue Swim School announced its expansion into Massachusetts with Franchise Owner Gary Cohen.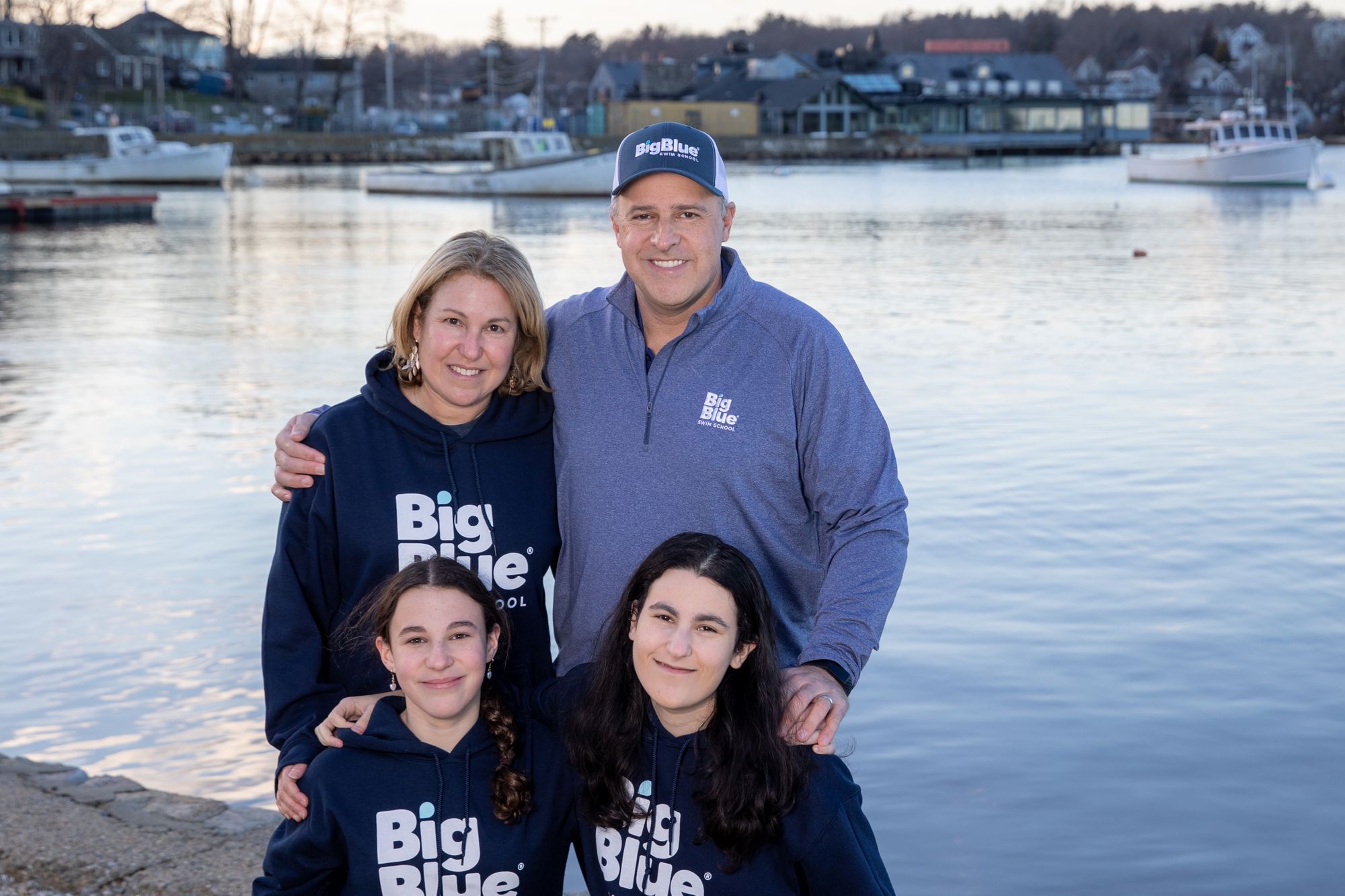 The Big Blue Swim School in Methuen is owned and operated by Gary Cohen and wife Melissa Schorr, long standing Massachusetts residents. With water safety being such an important life skill, the couple is thrilled to open doors soon to provide accessible and affordable swim lessons to families in the Methuen area.
Big Blue Swim School, one of the nation's fastest-growing school franchises, is opening its first Massachusetts location in Methuen this coming May. The owners, Gary Cohen and Melissa Schorr, are a Boston-area husband and wife team who feel passionate about swim safety and Big Blue's mission to empower kids with the skills they need to feel confident in the water.
The couple experienced the importance of swim safety first-hand when their youngest daughter nearly drowned at 3 years old. She was playing on the side of a town pool when she accidentally fell into the shallow water and unfortunately wasn't equipped with the tools to react. This incident continually inspires Gary and Melissa to spread awareness of swim safety and provide opportunities for first-class swim lessons to as many families as possible.
"It can happen in an instant, silently, without warning. Thankfully someone nearby saw it happening and she was pulled out in time, but sadly that's not always the case," said Cohen. "When we learned about the opportunity to bring Big Blue to the Massachusetts and New Hampshire area, it just clicked with us."
With so many in the Boston-area community living near the ocean, and participating in swimming, watersports and boating, there is a need for building strong swimmers from early childhood on.
"We've repeatedly heard from parents in the area that they have challenges finding dedicated swim lesson facilities that are accessible and fit into their busy schedules," adds Cohen. "We look forward to providing more options and getting involved in the community as we meet the families that entrust their children to us."
Cohen believes in not only teaching children an important life skill from a safety standpoint but a confidence-building skill that can help them reach their full potential in all their other activities as they learn and grow.
Big Blue Swim School Methuen will offer weekly, year-round 30 to 45-minute swim lessons for children beginning at just three months old, seven days a week. Level-appropriate, engaging lessons are lead by professional instructors. Big Blue sets itself apart from other swim schools with 90-degree, ultra-clean water, a comfortable viewing area to keep an eye on swimmers; plenty of private changing rooms, fall-proof, anti-microbial flooring throughout the facility, free Wi-Fi and ample parking. Additionally, Big Blue's mobile app gives parents the ability to conveniently schedule and coordinate classes for multiple kids simultaneously and track their swimming progress.
To stay informed of Big Blue's progress in Methuen, or to learn more about the special pre-opening deals and the programs offered, visit https://bigblueswimschool.com/locations/massachusetts/methuen or follow Big Blue on Facebook and Instagram. For job opportunities at Big Blue Swim School, visit https://bigblueswimschool.com/careers.

ABOUT BIG BLUE SWIM SCHOOL
Big Blue Swim School was founded in 2009 by competitive swimmer Chris DeJong and now has pools in the Chicago and Atlanta areas. Big Blue offers an unparalleled swim lesson experience made easier and more effective by our professional instructors, proprietary technology and curriculum, and our family-friendly facilities. We create and celebrate Big Moments in the pool which lead to kids learning they can achieve anything in life. To learn more visit www.BigBlueSwimSchool.com