Meet the Owner of Big Blue Orem: Austin Smith
One of the fastest growing swim school franchises, Big Blue Swim School announced its expansion into Utah with Franchise Owner Austin Smith.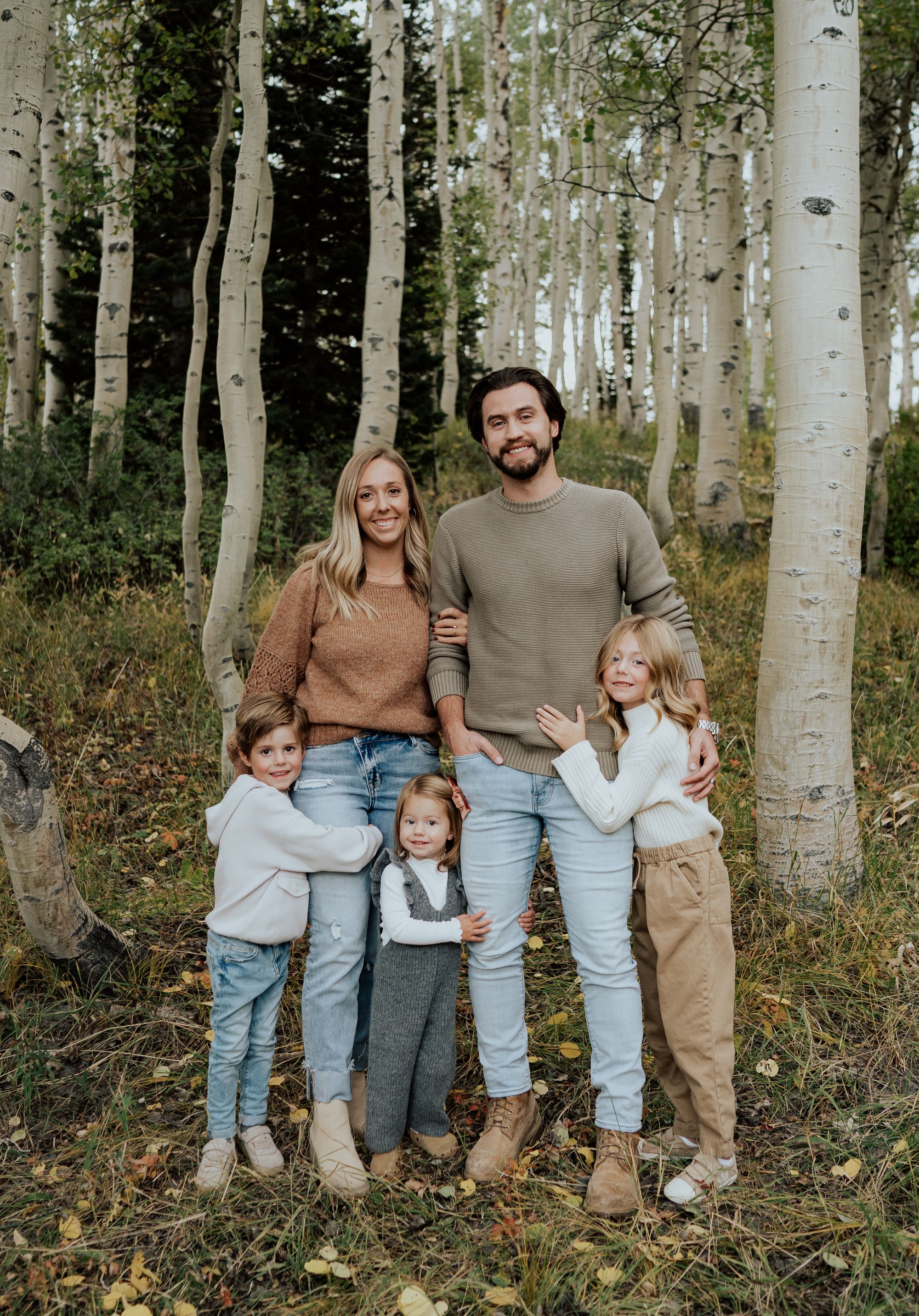 Big Blue Swim School is opening in Orem this July thanks to local family, Austin and Lauren Smith. This location is the first of six locations that the husband-and-wife duo plan to open in Utah over the next seven years.With water safety being such an important life skill, they are thrilled to open doors soon to provide accessible and affordable swim lessons to families in the area.
"Big Blue Swim School is experiencing significant growth currently and we're thrilled to be part of this journey," says Austin C. Smith, Franchise Partner of Big Blue Swim School Orem. "It is a testament to the incredible people building the business, the world-class curriculum focused on helping kids learn to swim and be safer in the water, the attractive unit economic model, and most importantly, the ability for us to make a difference in our local community by reducing childhood drownings. Drowning is a leading cause of death for children under 14. We knew we had to be a part of Big Blue's mission to share the importance of water safety with our home state of Utah and can't wait to make a difference in reducing childhood drownings here locally."
A Utah native, Smith believes that the state specifically is an underserved market when it comes to swimming lessons. With a high density of kids and many water sports and activities that take place across Utah Lakes and in public and private swimming pools, it's important for children to learn the importance of water safety at a young age.
Big Blue Swim School Orem will offer weekly, year-round 30 to 45-minute swim lessons for children beginning at just three months old, seven days a week. Level-appropriate, engaging lessons are led by professional instructors. Big Blue sets itself apart from other swim schools with 90-degree, ultra-clean water, a comfortable viewing area to keep an eye on swimmers; plenty of private changing rooms, fall-proof, anti-microbial flooring throughout the facility, free Wi-Fi and ample parking. Additionally, Big Blue's industry leading mobile app gives parents the ability to conveniently schedule and coordinate classes for multiple kids simultaneously and track their swimming progress on a weekly basis. This proprietary technology allows parents to stay up to date on how their swimmer is progressing and skills they can be practicing at home.
"Over the next seven years, we plan to open six Big Blue Swim Schools in the state to empower the children of Utah to feel confident in the water. This growth will lead to the creation of hundreds of new jobs in our local community empowering those with a strong desire to be involved in childhood education. We also have plans to expand into Arizona and Nevada with our first of these pools opening in Gilbert, Arizona and targeting an opening date in January 2024," adds Smith. "We look forward to connecting and celebrating with the families who visit us each week and making a difference in the local communities of Utah and beyond. We will be holding our friends and family event mid-July and welcome everyone to come to the location, tour the facility, experience the Big Blue difference, and try a free-swimming lesson on us."
About Big Blue Swim School
Big Blue Swim School offers an unparalleled swim lesson experience made easier and more effective by professional instructors, proprietary technology and curriculum, and family-friendly facilities. Big Blue creates and celebrates Big Moments in the pool which lead to kids learning they can achieve anything in life. Founded in 2009 by national champion swimmer Chris DeJong, Big Blue now has more than 21 pools and counting across the U.S. To learn more visit www.BigBlueSwimSchool.com.