Meet the Noblesville General Manager: Emily Pasch
While our Big Blue swim instructors make swim lessons extra special for your kids, it's the managers who keep our swim school operations running smoothly day-to-day. Emily Pasch is our awesome General Manager at Big Blue Swim School Noblesville. In this interview, Emily shares her background and gives insight into what it's like to be part of Big Blue Swim School. We encourage you to give it a read, and say hi to Emily next time you see her at the pool!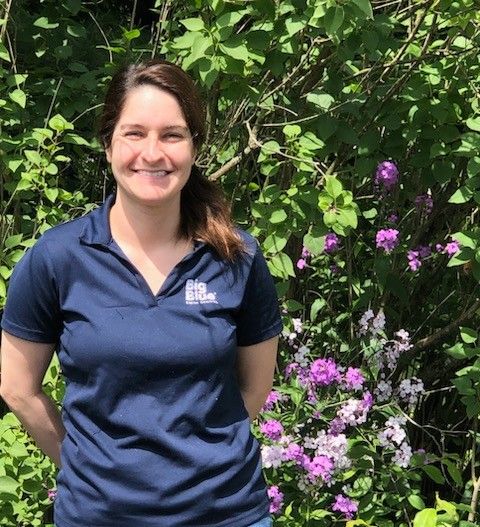 What is your background?
I grew up on the southwest side of Indianapolis and I currently live south of the city in Martinsville, Indiana. I attended the Santa Fe College Teaching Zoo in Gainesville, Florida for my Associate's in Zoo Animal Technology. I later attended Purdue University Global for my Bachelor's in Early Childhood Administration.
Before Big Blue Swim School, I taught private swim lessons in Nebraska, where I specialized in teaching children with Autism Spectrum Disorder. I used to be a zookeeper as well. Throughout my career, I worked with over 100 species. Some of my favorites were rough-toothed dolphins, sea lions, cheetahs, and giant anteaters. I now have my own little zoo at home with two dogs, two cats, and a hedgehog.
Why are you passionate about Big Blue Swim School?
Water safety and drowning prevention in addition to helping children become safer around water are two things I am passionate about. I also love the positive and motivational atmosphere of Big Blue. We make teamwork happen. No job is too big or too small for anyone and we all pitch in to help.
What do you enjoy doing, outside of work?
I enjoy hiking, crafting, and gardening.
What is your go to dessert? Cheesecake
What is your favorite season of the year? Summer
Describe yourself in 3 words: Creative, passionate, and driven
What do you love about Big Blue? I love that we EDMC (explain, demonstrate, mimic, and correct) to allow every type of learner the opportunity to understand the curriculum, including auditory, visual, and kinesthetic learners.