Meet the Owners of Big Blue Paoli: Erica Kowal
Big Blue Swim School, one of the nation's fastest-growing swim school franchises, announces the opening of its second Pennsylvania location in Paoli with Franchise owner Erica Kowal.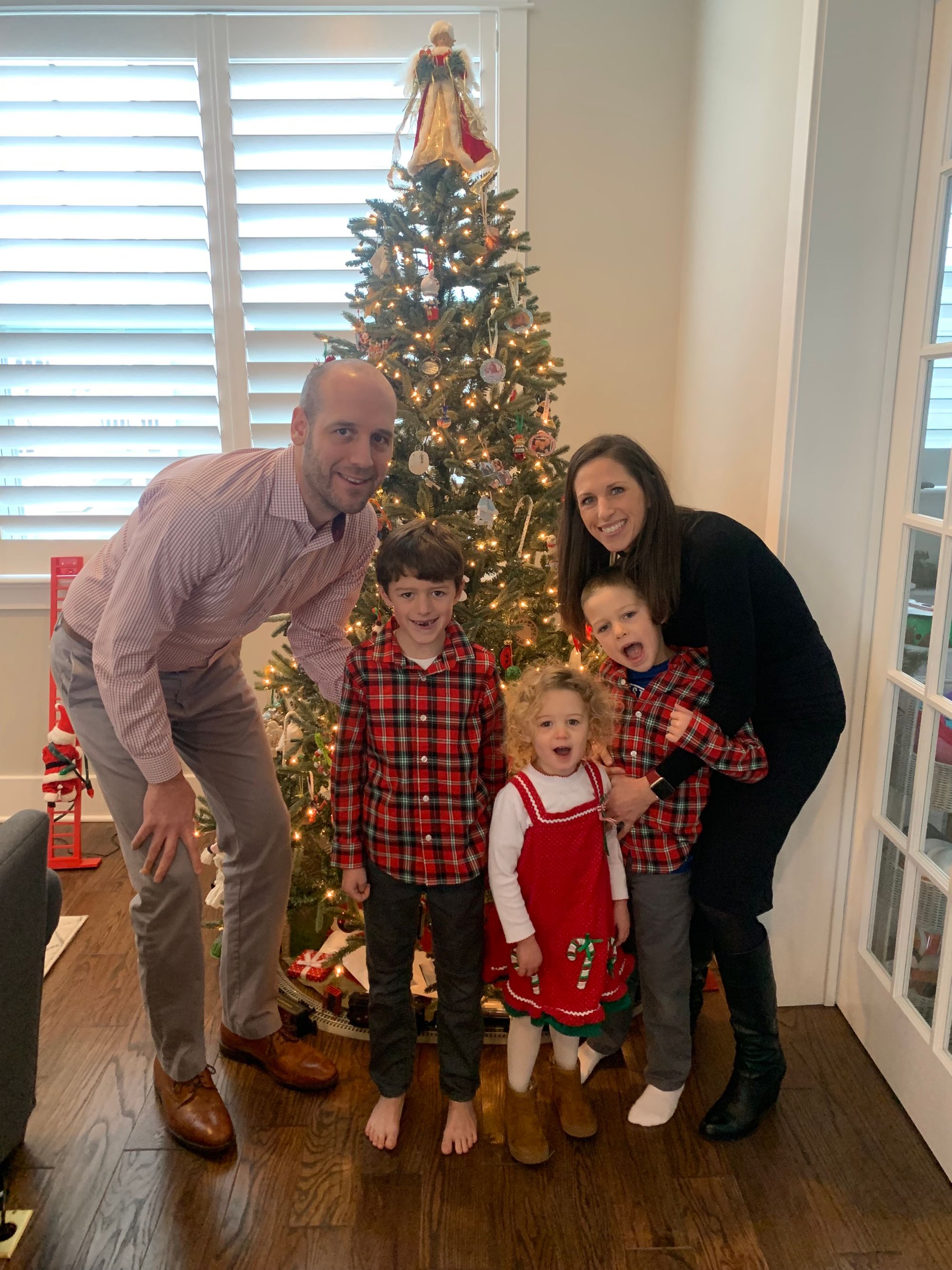 Big Blue Swim School is opening in Paoli this fall thanks to local family, Erica and Keith Kowal. Erica is a former elementary school teacher and has a passion for teaching young children and working with parents to unlock their children's potential. With opening a Big Blue Swim School, Erica's mission is to "show kids they can do anything by unlocking their full potential in the water."
Having grown up and now raising their three young children in the greater Philadelphia area, the husband-and-wife duo have built great connections within the community and are excited about introducing a Big Blue Swim School to Paoli. From an early age, both Keith and Erica's parents prioritized teaching them how to swim. Both Erica and Keith's family experienced near-drowning events at an early age, which had significant influence on both their parents starting swim lessons at an early age, and set the foundation for Keith's sister Kristy's swimming career where she was a World Champion, Olympic Medalist and NCAA Woman of the Year. With Keith and Kristy's support, Erica hopes to reduce children drowning in the Philadelphia area and provide an exceptional swim lesson experience to parents.
As parents of three kids, Erica and Keith can understand the challenges that come with scheduling multiple children. "Scheduling multiple kids at the same time was nearly impossible as the local swim schools did not have the capacity to accommodate families with multiple children in the pool at the same time" explains Erica. "We were impressed by the Big Blue concept and more importantly their vision. The differentiators that drew us were their swimming philosophy, the size of pools to provide flexible schedules and support parents with multiple kids, and the the investment in technology to provide a seamless and engaging experience."
Big Blue Swim School Paoli will offer weekly, year-round 30 to 45-minute swim lessons for children beginning at just three months old, seven days a week. Level-appropriate, engaging lessons are led by professional instructors. Big Blue sets itself apart from other swim schools with 90-degree, ultra-clean water, a comfortable viewing area to keep an eye on swimmers; plenty of private changing rooms, fall-proof, anti-microbial flooring throughout the facility, free Wi-Fi and ample parking. Additionally, Big Blue's industry leading mobile app gives parents the ability to conveniently schedule and coordinate classes for multiple kids simultaneously and track their swimming progress on a weekly basis. This proprietary technology allows parents to stay up to date on how their swimmer is progressing and skills they can be practicing at home.
About Big Blue Swim School
Big Blue Swim School offers an unparalleled swim lesson experience made easier and more effective by professional instructors, proprietary technology and curriculum, and family-friendly facilities. Big Blue creates and celebrates Big Moments in the pool which lead to kids learning they can achieve anything in life. Founded in 2009 by national champion swimmer Chris DeJong, Big Blue now has more than 21 pools and counting across the U.S. To learn more visit www.BigBlueSwimSchool.com.