5 Ways We Make Swim Lessons Easy When Summer Comes
If you have camp and school-age kids, chances are you are deep into planning, scheduling and stressing for summer. Your child's development is a primary concern – and a significant investment – and the summer months matter. We get it.

Summer camp can be a major stress. The sign-up scramble. The scheduling spreadsheet to ensure no overlaps or gaps. The upfront costs. The process is so all consuming, that there are national articles covering the topic and social media mom groups discussing the stress of summer camp well before the winter holiday season ever hits.

That's why we want to make the swim lesson experience more accessible and less stressful for busy families. Swim lessons play a big part in every child's development, since being an independent swimmer builds confidence and ensures your child has an essential life-long skill.

As you plan for summer, Big Blue is ready to complement any summer camp experience you plan. Here are five ways we make it easy to keep up with or start swimming lessons, no matter your summer camp schedule.

No Stress Sign Ups
Logging in at an exact second to be put in a queue to be accidentally kicked out when you go to pay. We're not talking Taylor Swift tickets; we're talking summer camp sign-ups! We want to take the stress out of signups. An easy sign-up process, a range of times that work for your family, and easy tracking of when your lesson is and how your child's progressing – it's all part of the Big Blue experience.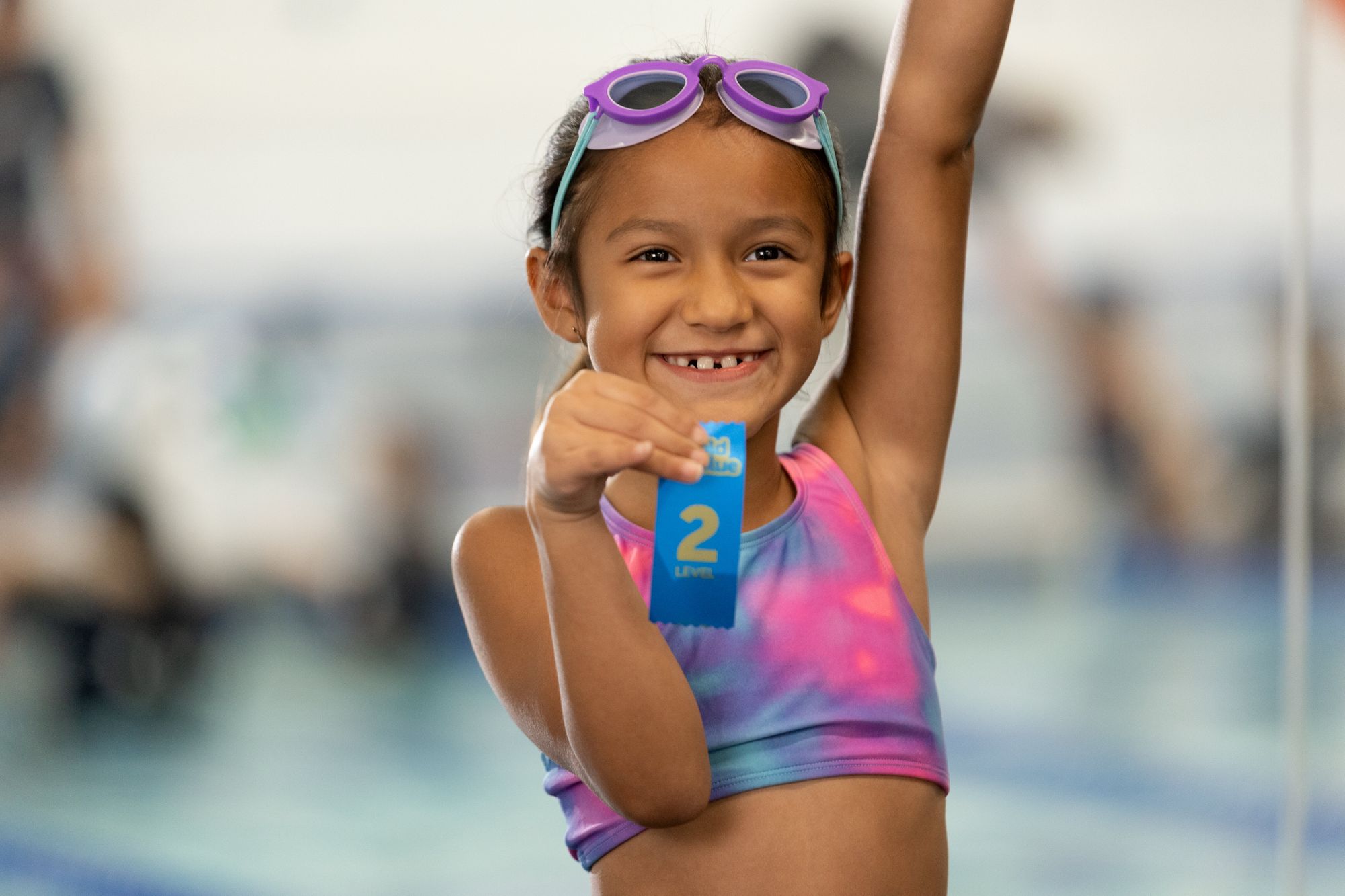 You Can Test the Waters
You get into your kid's dream camp! But, months later, your child may be less interested in a theme camp or no longer pals with the kids they signed up with. At the same time, camp sign-ups are expensive and may not offer refunds for cancellation, and for a good reason. Camps staff their groups based on sign-ups for sessions. If your child doesn't like it after the first day, you may be stuck with nothing scheduled and lost money. With Big Blue Swim School, we typically offer a free trial lesson to ensure swim lessons are a good fit for your kiddo's developmental readiness and temperament. So, come test the waters with us!

Lessons Move at Your Kid's Pace
Many sports or skills camps require you to select a proficiency level. Opt for one that's ultimately too hard and your child may struggle to keep up or get frustrated, losing love for something they enjoyed in the past. Pick an easy level, and they may be bored or fail to progress. Maybe your child's developed past the level you signed them up for months earlier. Big Blue offers small-group swim instruction at a  personalized pace. There's no rush if your child needs extra practice on a set of skills to move to the next level. And, if they're advancing rapidly, we're ready to support their growth. We're not just ready to teach, we're ready to celebrate their progress!

Flexible Summer Scheduling
It's a fact: Continuous, year-round lessons are the best way to ensure progress for young swimmers. It's also a fact that summer comes with seemingly endless schedule shifts! We want to make the best of consistency and flexibility. If you need to pause weekly lessons due to extended travel,  you can do so quickly in the app. Drop in during the summer with one of our convenient drop-in options, which can also be scheduled on the app. And, if you miss a lesson, every swimmer gets 15 free makeup lessons!

You Know High-Quality Swim Lessons are Covered
Your child may have their hearts set on a horseback riding camp, a ceramics camp, a ropes course camp or any other of the incredible specialty camps available. In keeping your weekly lesson with us, you can pick the best camp for your child's interests, even if it doesn't include swimming as part of its programming. You'll feel confident they're learning all the ins and outs of lacrosse, tennis, or cooking while progressing as an independent swimmer.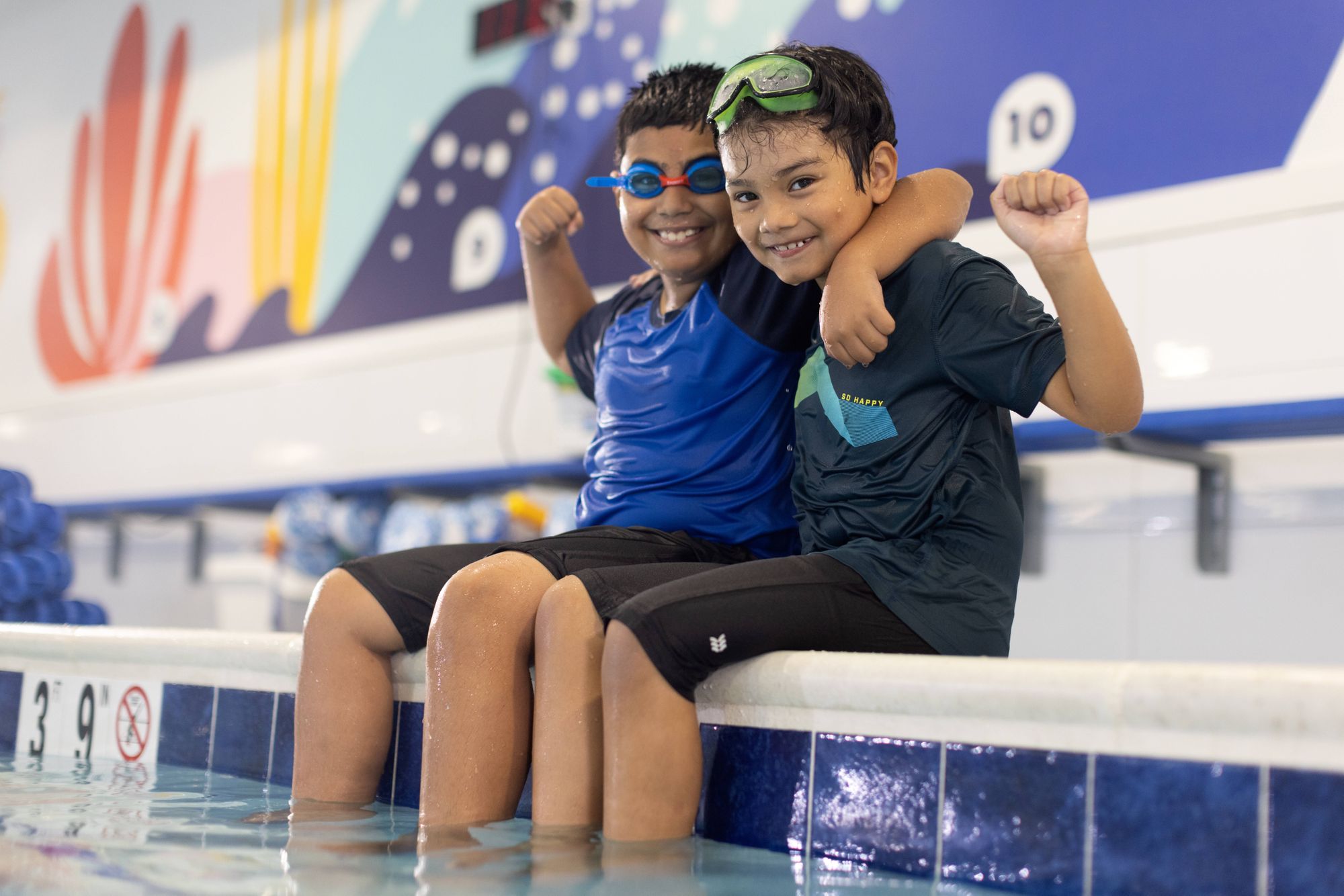 And, yes, many camps offer swimming as part of their programming. Any chance to swim is great! But, if you are focused on your child improving as a swimmer, it's worth maintaining your weekly swim lesson with us. Training of camp swim instructors can vary, as can the quality of the facilities, the length of time dedicated to lessons and many other factors important to success. At Big Blue, swim lessons are all we do. You can trust the quality of the facility, the science behind the instruction and the professional training of every instructor.

As you prep for summer, make sure swim lessons are set. Sign up for a free trial lesson with us!