Meet the Chicago - North Center General Manager: Sheila Trejo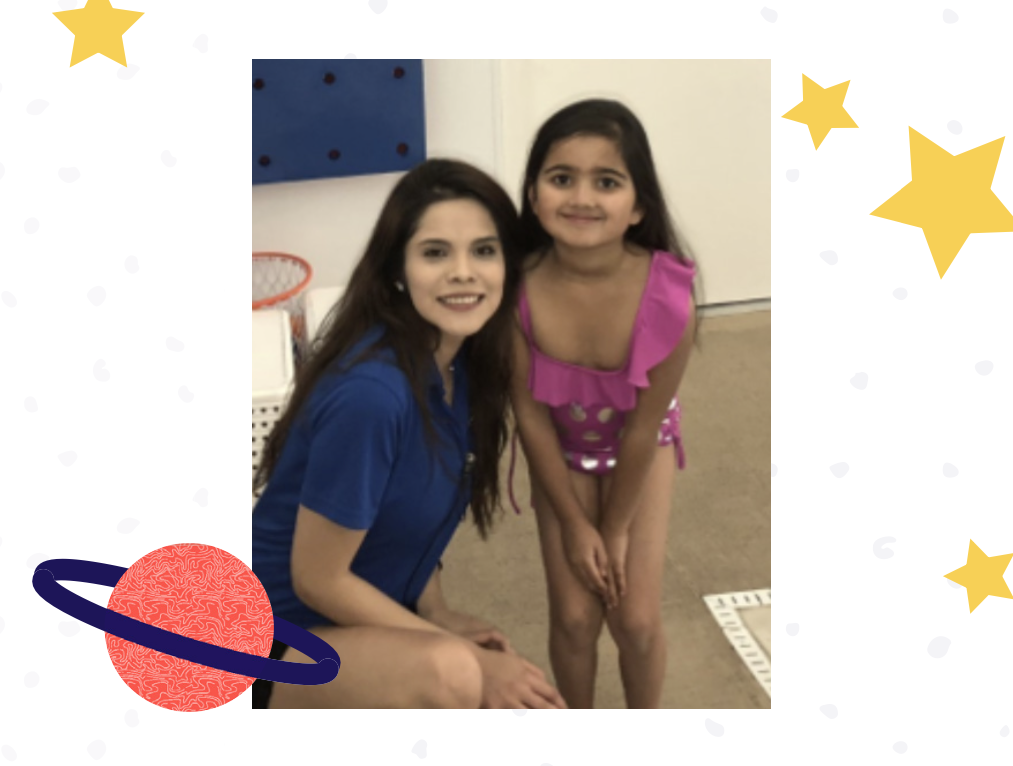 How long have you been working for Big Blue?
I have been working for Big Blue for over 6 years. In that time there has not been a dull day, which is the main reason I have stuck around and gotten the chance to see the company and myself grow over the years.
What is your favorite swimming memory?
Going to Acapulco every year, a Mexican beach, along with braiding my hair and enjoying the warm waves of the ocean.
What are your hobbies and what do you do for fun?
Some of my favorite things to do include spending time with my adorable niece and trying to figure out how it's possible for a toddler to have that much energy. I also like documentaries, Greek mythology, and books on self-growth.
How did you find Big Blue?
I found Big Blue at a job site. At first, I was very hesitant to apply since I was never a competitive swimmer nor did I have experience in that field. However, when I got a call for an interview, I was ecstatic. I was offered a Swim Associate position on the spot and started the next day. Big Blue has a different environment than other jobs, which is what makes it so special. I had a near-death experience in the water when I was younger, therefore I know that teaching kids how to swim can save their lives. It is also very rewarding when they're happy to see you every week. I can honestly say it was a blessing finding Big Blue.
What has your journey been like with Big Blue?
When I started with Big Blue, I was very young and I had no idea what I wanted to do career-wise. I was in my sophomore year of college and was looking to switch from my current job. On my first day at Big Blue everyone was friendly and the managers were very welcoming. One of the first kids I got to teach was Arushi. She was in a Bright Blue 1 class and was very nervous and scared of being in the water. I tried so hard to build her confidence and gave so much dedication that when she finally graduated from that level, I didn't know who was happier, her or myself. It was at that moment that I knew Big Blue was for me. She is now a confident swimmer, and although she graduated from all the levels here at Big Blue, we still keep in touch.
It is amazing how much a Swim Associate can impact the lives of our swimmers, which is the reason why we are all here. After two years I decided to apply for a higher position. I was offered the position of Assistant Manager at Buffalo Grove and was there for roughly two years. Then I was offered the Senior Assistant Manager position at the Hoffman Estates location. Being at Hoffman Estates gave me the opportunity to grow as a manager and to begin my development to become a General Manager. Recently, I was offered the position of General Manager at the North Center location. It has been a pleasure to have been able to work at 4 different locations within the company. It has been an amazing journey to get to know many talented Swim Associates and help with their development, as well as the swimmers. There is nothing more rewarding than seeing the smiles of the little ones coming out of the pool because they earned a "skill check" or got a ribbon, and that is why my team and I continue to live the mission every day, that is, to show kids they can do anything by unlocking their full potential in the water!