Meet the Springfield General Manager: Steven Canavan
While our Big Blue swim instructors make swim lessons so special for your kids, it's the managers who keep our swim school operations running so smoothly day-to-day. Steven Canavan is the General Manager at Big Blue Swim School Springfield. He is also the General Manager of Big Blue locations in both Chantilly and Dulles, VA! In this interview, Steven shares his background and gives insight into what it's like to work at Big Blue Swim School. We encourage you to give it a read, and say hi to Steven when Big Blue Springfield opens!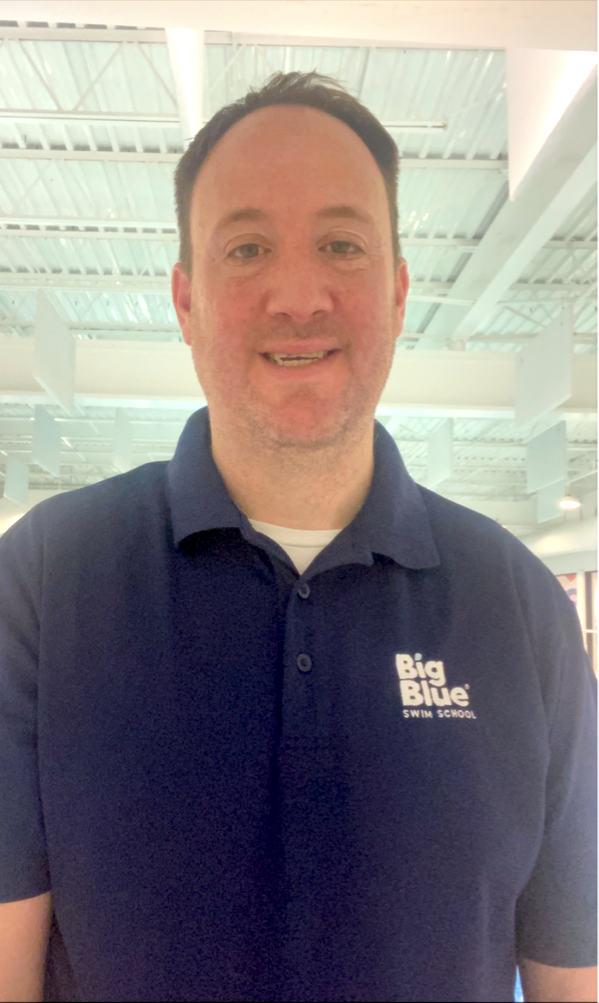 What is your background?
Growing up, I lived in Herndon, VA, but I currently reside in Oak Hill, VA. I attended Shepherd University in Shepherdstown, WV. It was there I began my journey into the restaurant business. Professionally, I have over fifteen years of management experience in the hospitality industry that spans over twelve different states. I returned to the Washington DC area back in 2011 with my wife and two children, Aidan and Arianna, who both LOVE swimming at Big Blue!
Why are you passionate about Big Blue Swim School?
The best part of my job is seeing the smile on kids and families faces when they achieve a skill check or accomplished something for the first time. What a great feeling to be able to connect and build relationships with students, families, and staff. Being able to watch the kids progress, celebrate their BIG moments, and unlock their full potential!
What do you enjoy doing outside of work?
I love running, I have completed 3 marathons! I also enjoy coaching my kids sports teams and spending time with friends and family.
Think Fast!
Where would you visit, anywhere in the world, if it was free? Australia
What is your favorite season of the year? Spring
Describe yourself in 3 words- Fun, energetic, and humorous
What do you love about Big Blue?  The people!  I love walking through the lobby and pool deck and seeing all the smiles, laughter and energy from our students, families and instructors as they are creating their own BIG moments!