May is National Water Safety Month - Tips for Parents
May is recognized across the swimming community as National Water Safety Month. According to the American Academy of Pediatrics, learning to swim should be a priority for every family as it plays a key role in drowning prevention. Drowning is the leading cause of death among children ages 1-4 except for birth defects, and it is the second leading cause of unintentional injury-related death behind motor vehicle crashes for children ages 1-14.
We want to share some additional water safety tips for parents to keep top of mind and teach their kids while at home.
Remember that Drowning is Often Silent
Dramatized TV shows and movies taught us to believe that drowning is highly visible with a struggling swimmer waving, splashing and yelling for help. In reality, drowning is a deceptively silent event. A person struggling in water usually can't call for help because their respiratory system is too busy trying to breathe. They can rarely wave their arms for attention as the body's instinct is to push down on the water to come up for air. It's important to be able to recognize some of the silent signs of drowning.
Designate a Water Watcher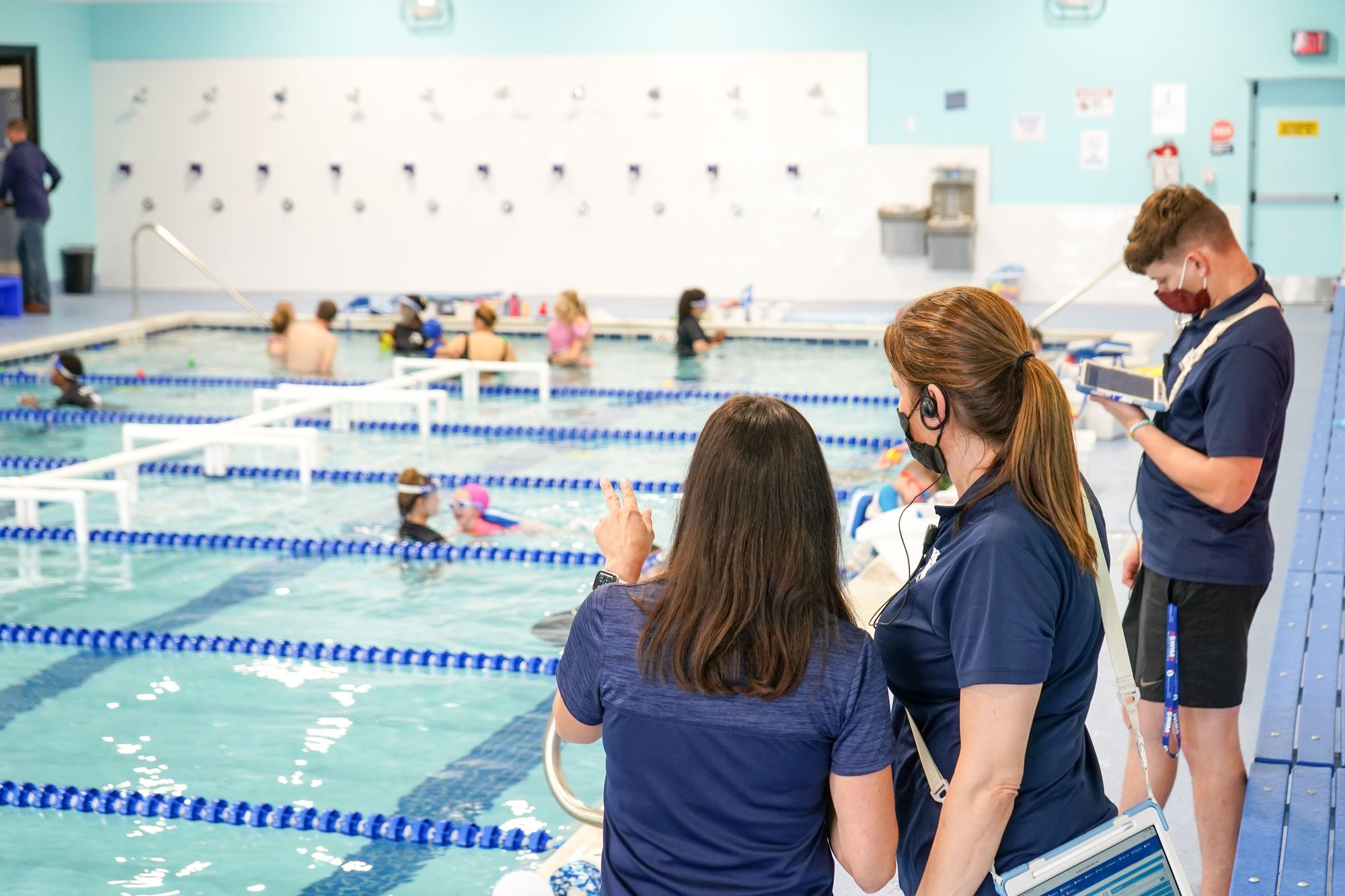 During swim lessons at Big Blue Swim School, we always have our eyes on the students, no matter their age or ability. Parents must do the same and pay close and constant attention to kids when they are in or near water, even if a lifeguard is on duty. Safekids.org recommends assigning responsible adults to serve as Water Watchers, taking shifts of set times and rotating out to prevent fatigue.
The Water Watcher should be within reach of kids and continuously scanning the water, even if a lifeguard is present. We encourage parents to teach and continuously remind kids that they should never go near water without an adult with them.
Secure Pool and Open Water Areas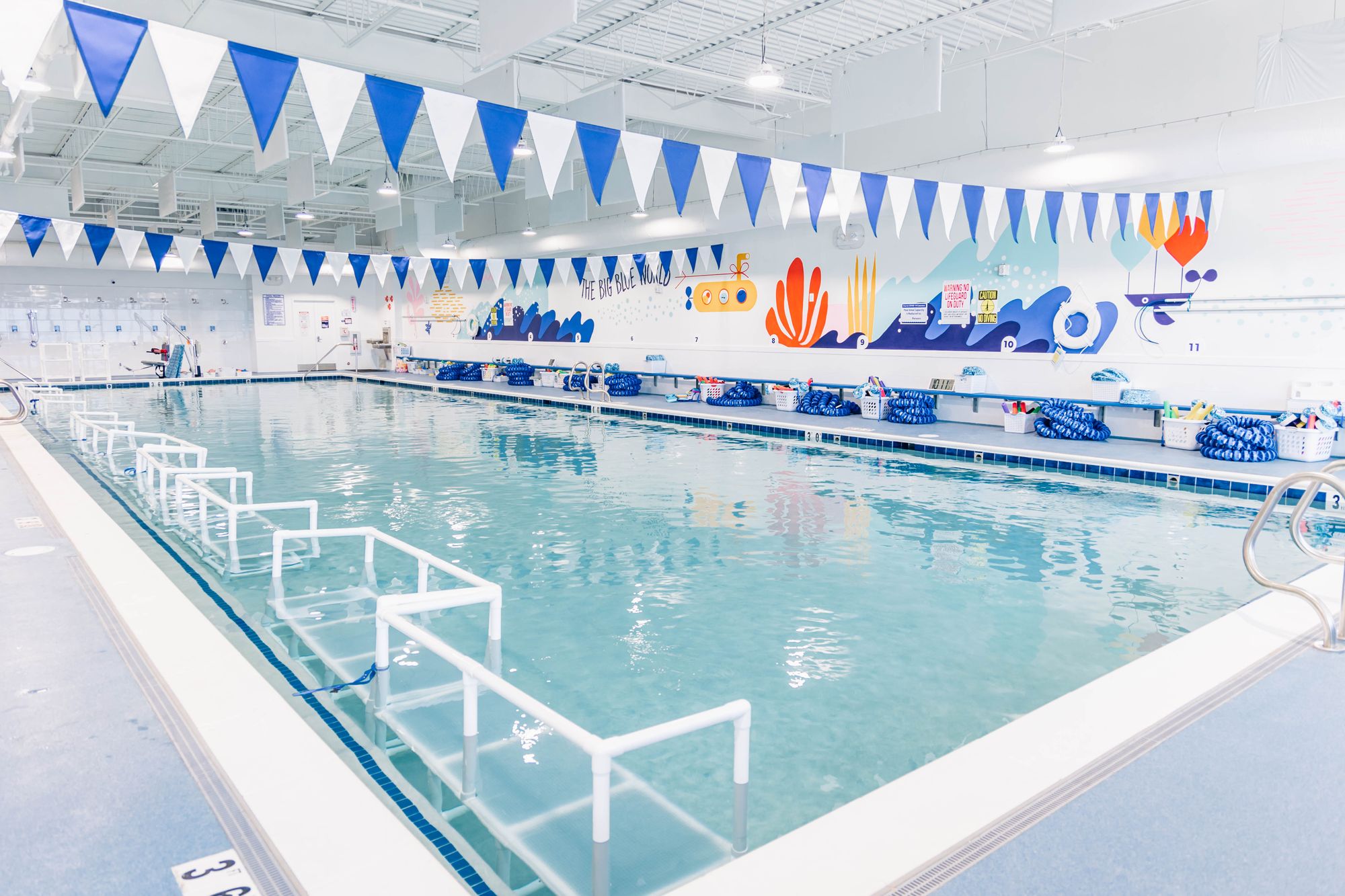 Be sure to restrict access to any pool, hot tub or body of water near your house. Keep fences and pool gates secure. Self-locking gates and doors that lock and can be alarmed are best. Be sure to keep up on the maintenance so everything is working correctly. Put away any toys or other objects that could be appealing to children.
Wear a Proper Life Jacket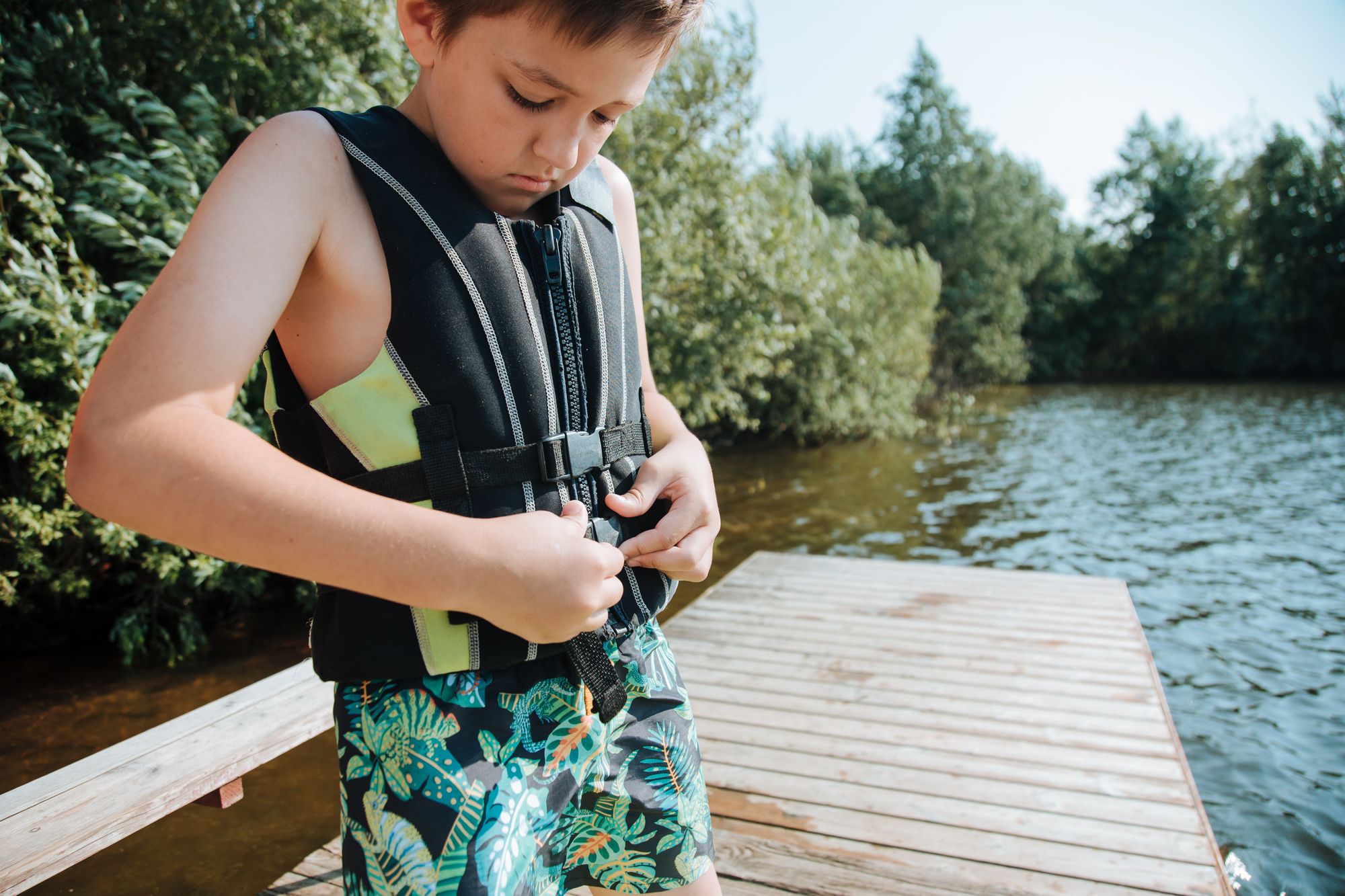 One easy thing to do to help keep kids be safer around water is to require non-independent swimmers to wear a properly fitted life jacket, even if a child isn't swimming. Here's what to look for in a life jacket:

It should stay under a child's chin when they lift their arms over their head
The straps should be tightened until the jacket is snug
The weight range for the jacket should be appropriate for the child's size
The jacket should be approved by the U.S. Coast Guard, which will be stated on the packaging
While life jackets help keep kids afloat, they are not a substitute for adult supervision.
Get Certified and Know What to Do
Taking a CPR class, and updating your skills regularly, is another layer of swim safety parents should consider. Consider posting CPR instructions at your own pool or water access point in case of emergency.

The American Red Cross offers these five tips if you see a distressed swimmer:
Shout for help
Rescue and remove the person from the water ONLY if you can do so without putting yourself in danger
Call or tell someone nearby to call 911
Begin rescue breathing and CPR
Use an AED if available, and you've been trained to use it, then transfer care to advanced life support.
How Big Blue Supports Water Safety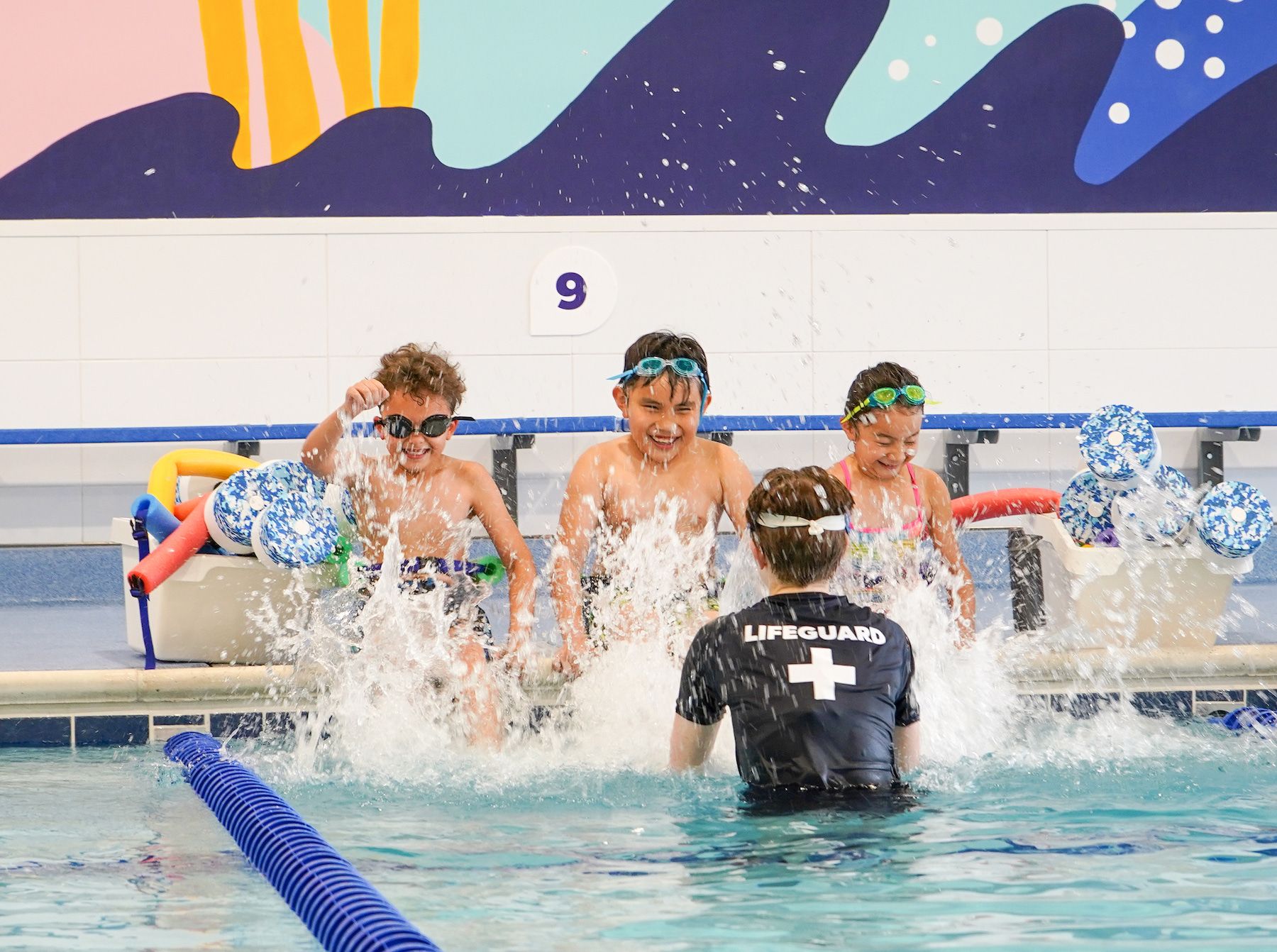 We understand every parent's fear of a child experiencing a water emergency. It's why we're passionate about teaching the life-saving skill of swimming.

Year-round, continuous swim lessons are among the best tools for parents interested in safer swimming. Starting with infants at 3 months, our swim lessons are designed to help build the skills to propel a child independently through the water to safety. Big Blue is a trusted swimming lessons provider and local partner of the USA Swimming Foundation.

We want to emphasize that there is no such thing as being "water safe," but with proper instruction everyone can be "water safer." That's why we feel so passionate about what we do at Big Blue Swim School. Knowing how to swim is a critical life-saving skill and one that we want every child to have an opportunity to learn.

To learn more about Big Blue Swim School, visit our website or call us at 847-729-7665.