Holiday Gifts for Young Swimmers
We've put together a handy Amazon storefront with swim gear and equipment to create the best experiences during lessons. And we've included some other swimming-related favorites to make it easy to find the perfect gift for your young swimmer. Send this link to the whole family wondering what to get grandkids, nieces and nephews.
---
To Get To Lessons

Flip Flops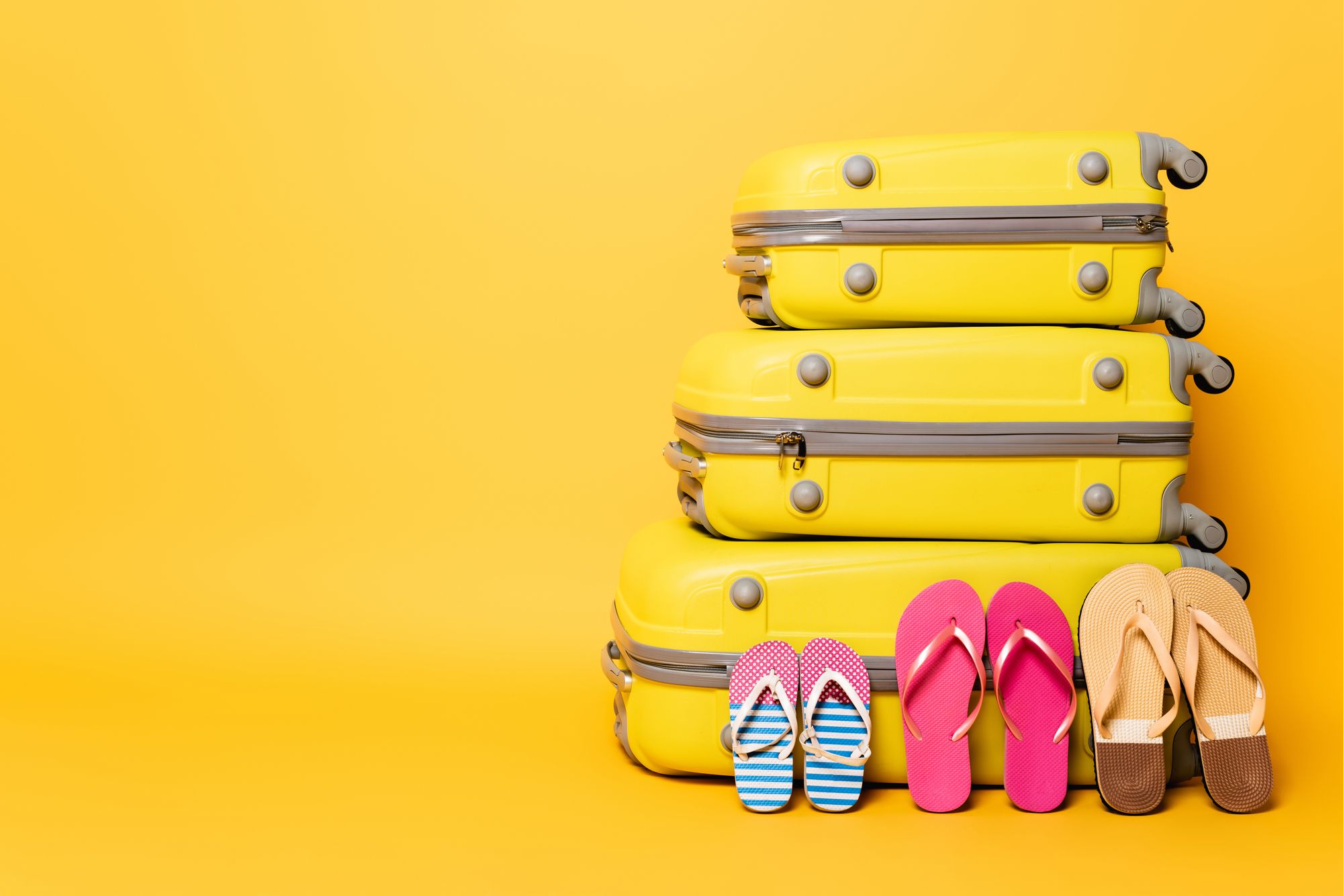 The floors at every site are covered in fall-proof, anti-microbial carpet, and our pool surfaces are easy on little toes. Still, we know kids love a good accessory opportunity. We've got some of our favorite flip-flops and slides for the whole swim 'fit.
Swim Bag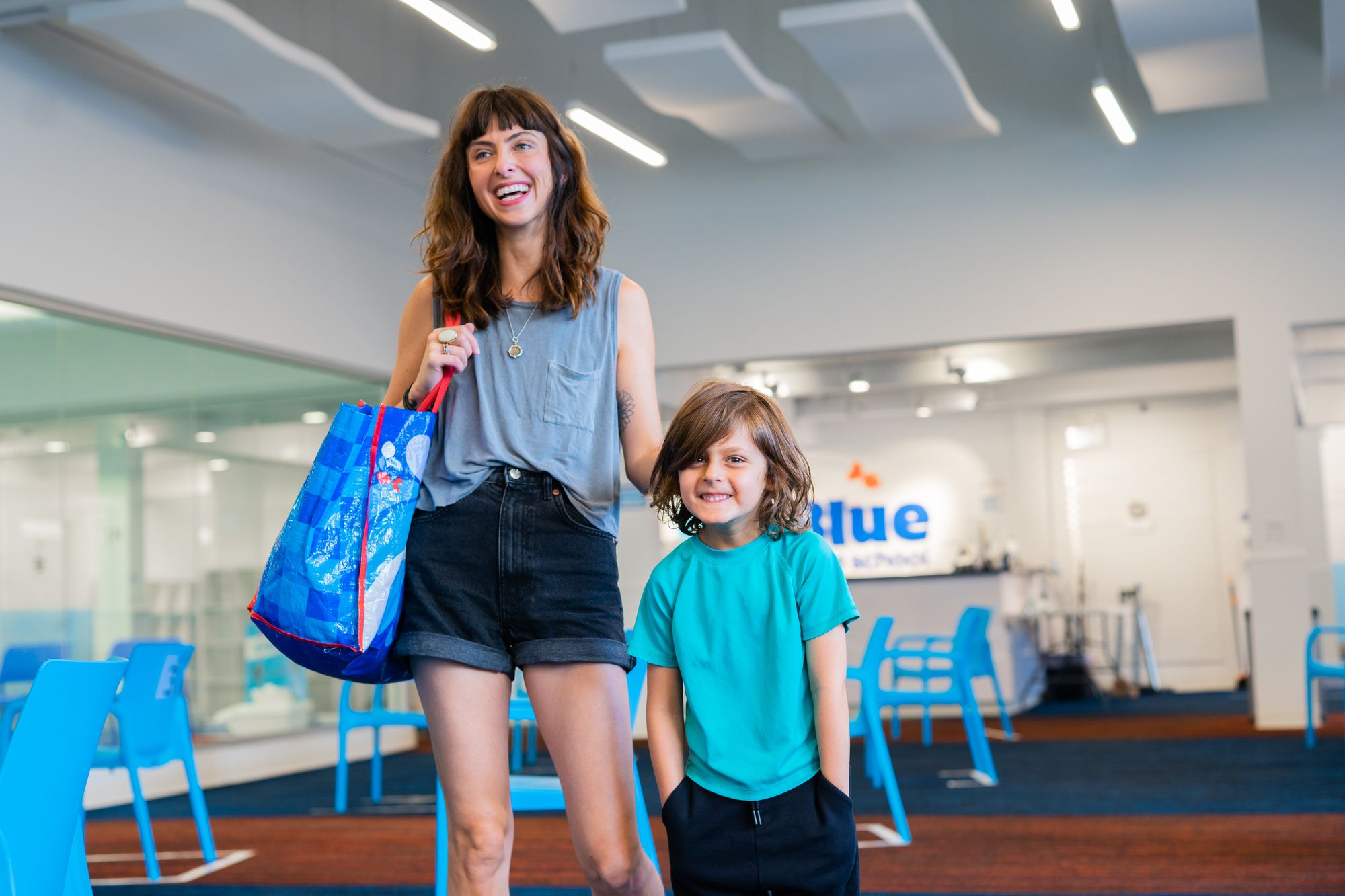 Goggles, a towel, some flip flops, a change of clothes, and a post-swim snack are easier to carry in a convenient swim bag. We have some options ranging from mom-friendly totes to kid-carried athletic bags.
For Swim Lessons

Swim Diaper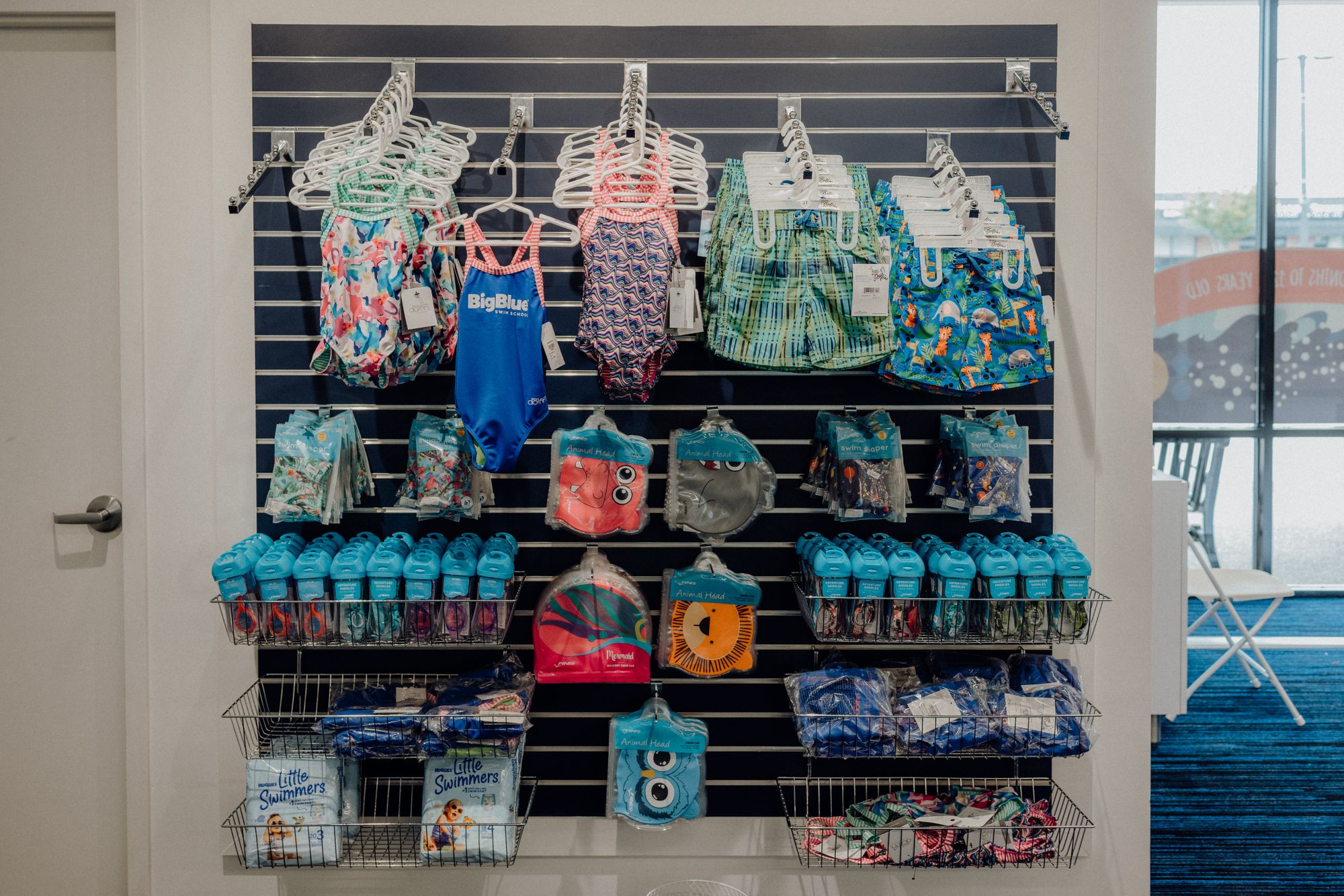 Ensuring our littlest swimmers are properly prepared includes avoiding accidents in the pool. Swim diapers are essential for all swimmers who aren't yet fully potty trained. We have a range of disposable and reusable options to recommend.

Rash Guards
The open design of our pools makes for easy in/out, so you won't need to worry about abrasions, but we all know young skin can be sensitive. Consider a rash guard if your child is finicky about the cold or simply likes the surfer look.

Goggles
Our pools are as kid-friendly as they come. While we use chlorine as part of State and Federal pool cleanliness guidelines, our UV-C lights kill the byproducts that cause stinging. Even so, some children still prefer wearing goggles during lessons. We picked some of our favorites.

Swimsuits
This one may be obvious, but we couldn't help sharing some of our favorite durable, well-made swimsuits for all our age groups! Snag a few in the next size up as holiday gifts so you're always prepared for a growth spurt. We can't wait to see what you pick.
For After Lessons

Towels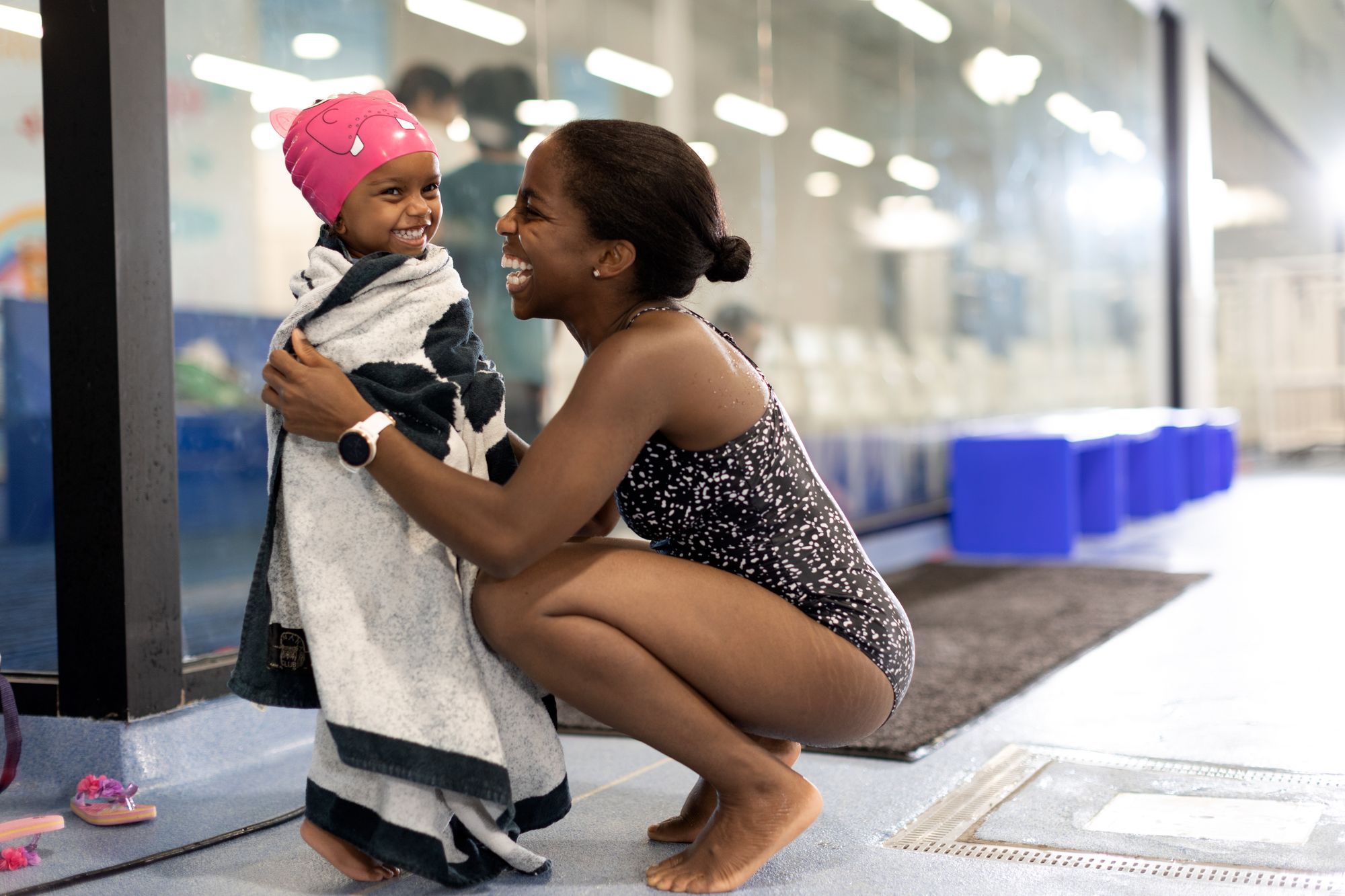 While our pools are always a warm 90 degrees, a cozy towel can make for a pleasant post-lesson experience. Here are some of our favorites: hooded options, ponchos and absorbent coverups that balance adorable with functionality.

Post-Swim Shampoo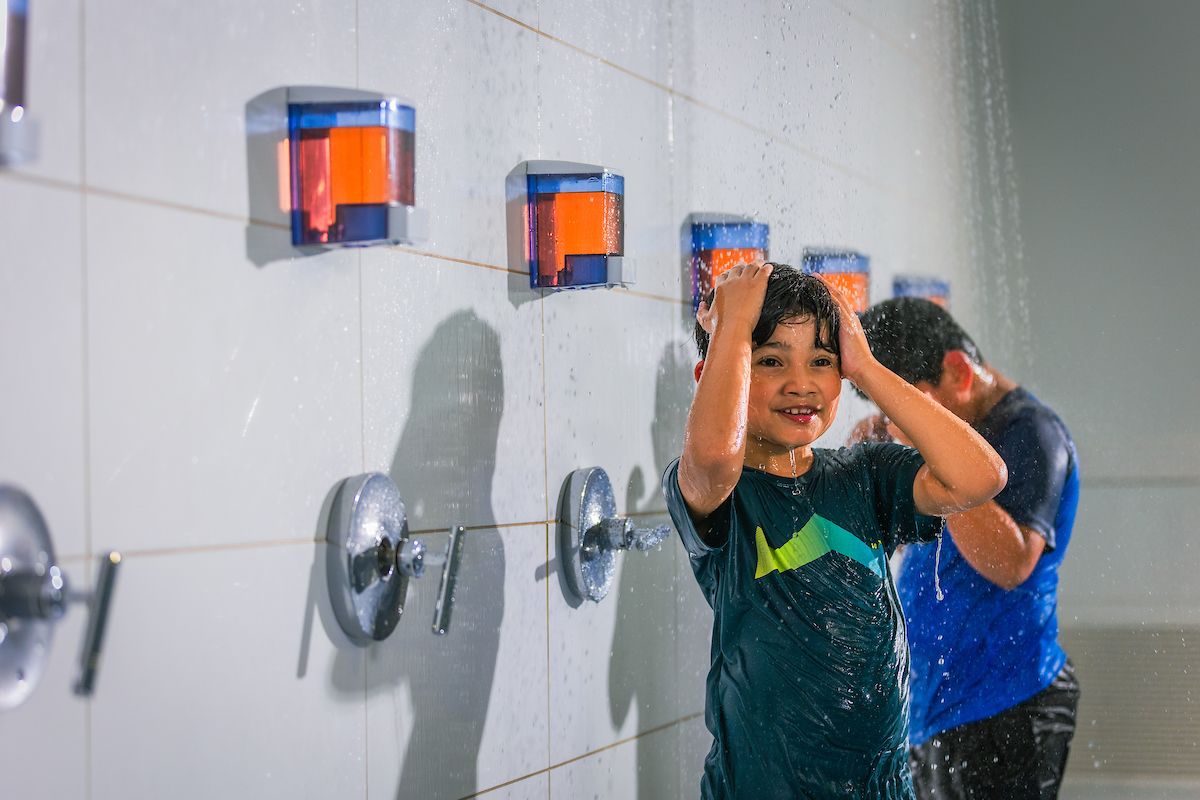 All our pool decks have hand-held showers for a post-swim rinse-off. For children with fine or blonde hair, a specially formulated swim shampoo can help keep hair easier to brush and manage.

Lotion
If your child has sensitive skin, a good lotion can help keep them feeling good and makes a smart addition to the swim bag. Each facility has individual changing rooms to get into and out of suits and for a post-swim lotion application.
Extra Credit

Swim Toys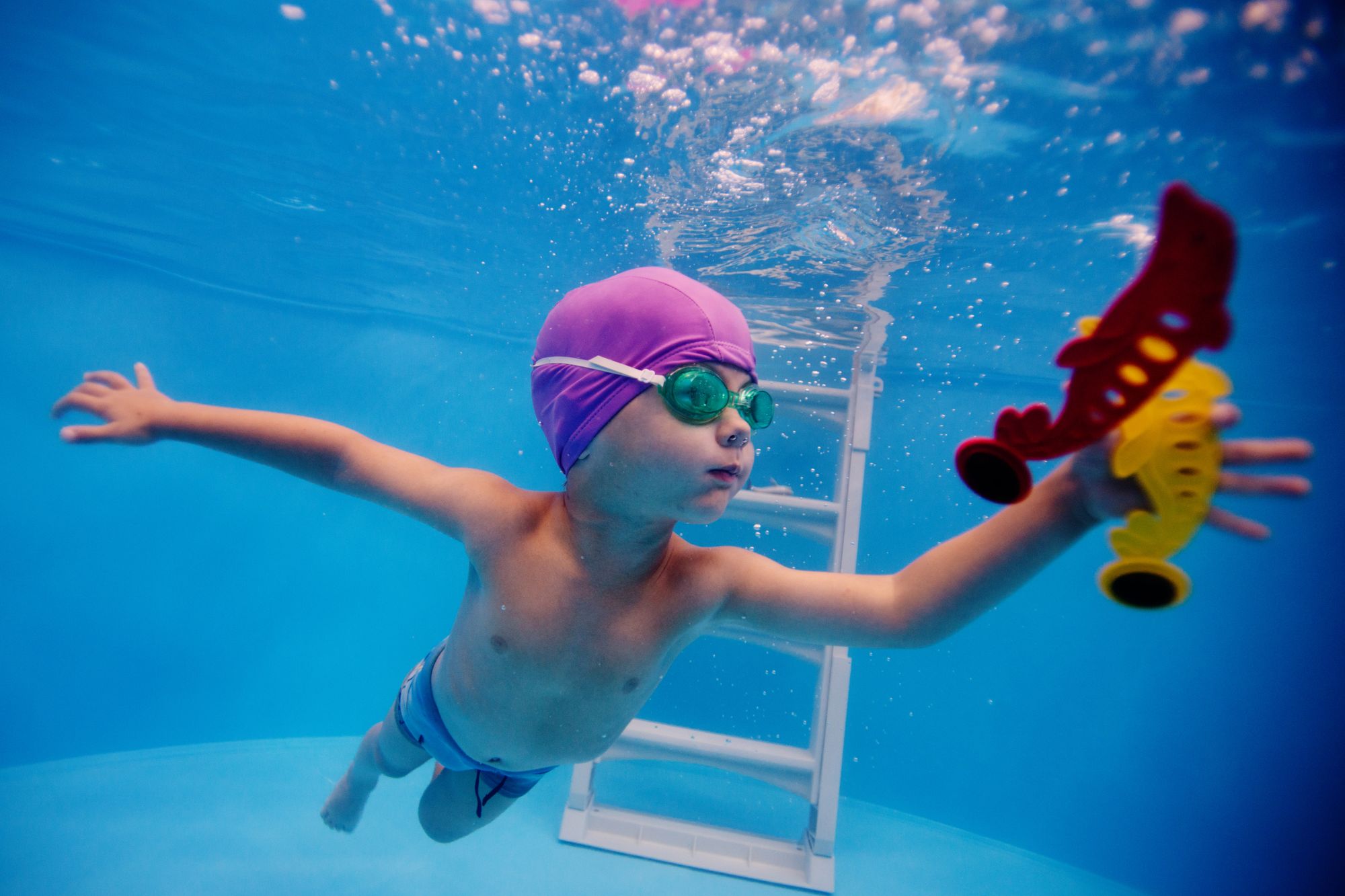 As your child develops as a confident, independent swimmer, pool and beach time become even more fun. Add swim toys, some of which we use at Big Blue, to your pool or beach bag to give your child a chance to show you what they're working on – and get some added practice.

Books about Swimming
Strong bodies and strong minds are both important to us! Help develop your child's love of swimming and love of reading with some of our favorite books. From picture books to real-life swimming heroes, there's something for everyone.
If you're looking for experiential gifts, remember that you can give or request gift cards to Big Blue and ! Explore Big Blue Swim School gift card options.