Big Blue Swim School was founded in 2009 by competitive swimmers Chris DeJong and John Lonergan to provide a measurable curriculum for students to learn an essential life skill in a comfortable and fun environment. Learn more about our big moments below.
2008
Chris and John meet and begin plans to teach swimming. The first lesson John ever taught was to current Big Blue board member Tim Flannery's daughter.
2009
Big Blue Swim School officially launched out of Our Lady of Perpetual Help swimming pool.
2012
In April, the Wilmette, Illinois location opens. Parents fund a stand-alone facility – teaching 1,500 lessons a week within a year.
2015
In January, the Buffalo Grove, Illinois location opens.
2017
In February, Level 5 Investment. In October, the Hoffman Estates, Illinois location opens.
2019
In March, the Chicago Flagship/Franchisee Training location opens.
2020
Big Blue Swim School opened a location in Johns Creek, GA.
2021
Big Blue Swim School has awarded 122 franchises as of January 2021.
our brand purpose + promise
We show kids they can do anything
by unlocking their full potential
in the water.
Show Passion
for Our Mission
be the change you want to see
Reach Beyond
Your Grasp
be better today
than you were yesterday
Embrace
Our Differences
be inclusive
Radiate Energy
be the sun
Go the
Extra Mile
be awesome
Make Teamwork
Happen
be a champion for others
Leadership
leadership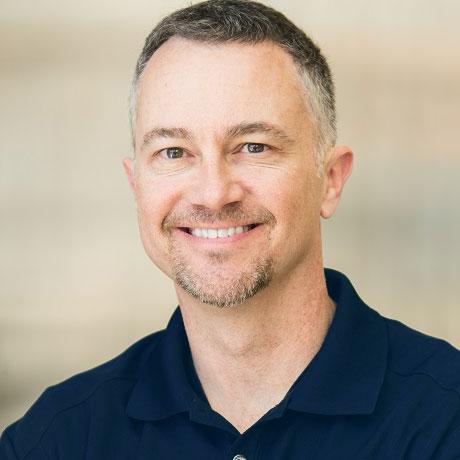 SCOTT SANDERS
SCOTT SANDERS
CEO
More than 15 years' experience in executive roles and technology companies
Board member and investor in several technology businesses
B.S. in Finance and an MBA from Virginia Polytechnic Institute and State University
leadership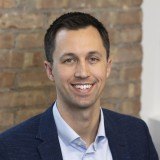 CHRIS DEJONG
CHRIS DEJONG
Founder and President
Five-time U.S. National Champion swimmer and American record holder in 800 freestyle relay
Competed for eight years as a member of the U.S. National Swim Team, with multiple All-American and All-Big Ten recognitions
B.A. in English from the University of Michigan
leadership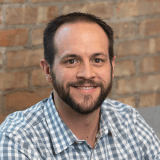 CASEY MORFORD
CASEY MORFORD
CTO
Competitive swimmer for 13 years, most prominently for the University of Evansville
M.S. in Computer Engineering from the Virginia Polytechnic Institute and State University, with 14 years of experience in IT and web application development for both private enterprises and the public education sector
Original architect of Big Blue Swim School's LessonBuddy™ platform
leadership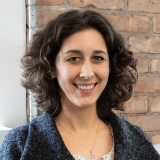 BROOKE MALLICK
BROOKE MALLICK
CMO
Former Global Director at PepsiCo with brand management, consumer engagement, and innovation experience for iconic brands Gatorade and Quaker®
Previously a marketing strategy consultant at The Cambridge Group focused on Fortune 500 clients in CPG and Retail industries
B.B.A. in Marketing from the University of Michigan and an MBA from Northwestern University
leadership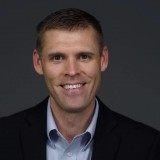 JUSTIN WALTZ
JUSTIN WALTZ
VP of Franchise Operations
Former VP Operations of Premium Service Brands
Former General Manager with 1-800-GOT-JUNK?
Former Senior Manager of Franchise Performance with College H.U.N.K.S. Hauling Junk & Moving
Franchisee for both College H.U.N.K.S. Hauling Junk & Moving and Handyman Connection
leadership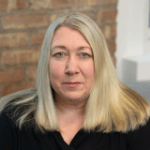 JENNIFER FALBO
JENNIFER FALBO
Director of Human Resources
Over 15 years in Human Resources Management for Fortune 500 organizations in Customer Service, Technology and Media
Previous HR leadership role with DISH Network, supporting service locations nationwide
Received an undergraduate degree from University of Illinois at Urbana-Champaign and completed a Master's Degree in Human Resources from Loyola University
leadership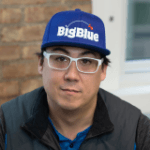 MICHAEL CHIN
MICHAEL CHIN
President of L5 Real Estate Services
Led Level 4 Yoga's expansion to 30 studios, overseeing operations for studio opens and growth
Previously with Tartan Realty Group, Inc., expanding early-stage growth concepts
A four-year monogram winner in hockey at the University of Notre Dame, with two years of post-college play
leadership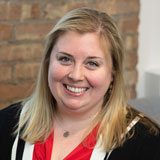 CHRISTINA MOORE
CHRISTINA MOORE
VP of Operations & Finance
Over 10 years of experience in Finance, Planning, Analysis and Accounting for Department of Defense, AbbVie and technology startups
B.A. in Spanish Language and Literature from Davidson College and MBA in Corporate Finance from Wake Forest University
leadership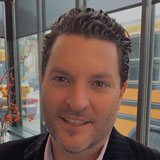 DENNIS CAMPBELL
DENNIS CAMPBELL
VP of Franchise Development
Bought his first franchise in early 2008
Over the past 13 years, has had many cross functional roles including operations and development globally in 15 countries
BIG BLUE SWIM SCHOOL IN THE NEWS
BIG BLUE IN THE NEWS