What to Expect Before, During, and After Swim Lessons
Whether your family is new to swim lessons or you've been away for awhile, read below for a preview of what to expect and how to prepare for your kids' swim lessons at Big Blue Swim School!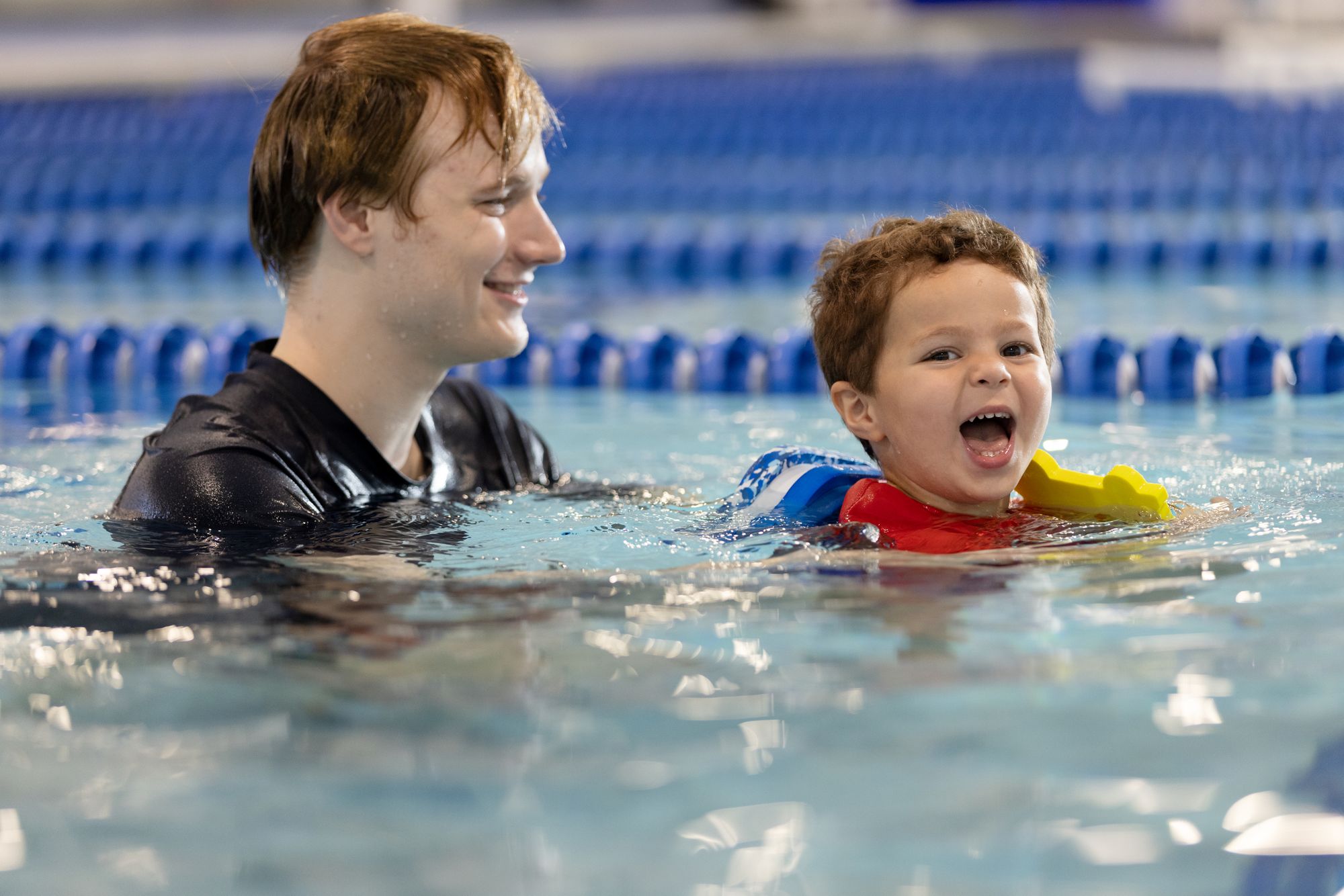 Before
Don't forget to bring a towel and goggles. A swim cap is recommended for children with hair longer than ear length. Other helpful ideas on what to pack can be found in our Swim Lessons Essentials post.
For Baby Blue swimmers, goggles are not needed.
For Baby Blue swimmers, a parent or caregiver will be in the water with their child during class.
All children who are not potty trained are required to wear a snug fitting reusable swim diaper over a disposable swim diaper under their swimsuits. You can read more about our diaper policy here.
Check-in begins 10 minutes before the start of your scheduled swim lesson. Please arrive with your swimmer already changed into their swimsuit or, if you come early enough, you can use the changing rooms at your facility. After check in, a parent or caregiver must stay at the facility for the duration of their lesson.
If your child or someone else at home is not feeling well, we ask that you please stay home. Our flexible makeup lesson policy makes it easy to reschedule due to illness.
During
For our youngest swimmers in Baby Blue, a parent or caregiver is in the pool with students and instructor for the duration of the class. Be sure to pack your own swimsuit if your child is in Baby Blue.
For children in Bright Blue, Bold Blue and Big Blue, parents and caregivers can wait in our wifi-equipped, carpeted viewing lobby.
Check with your location to see if viewing lessons from on the pool deck is an option.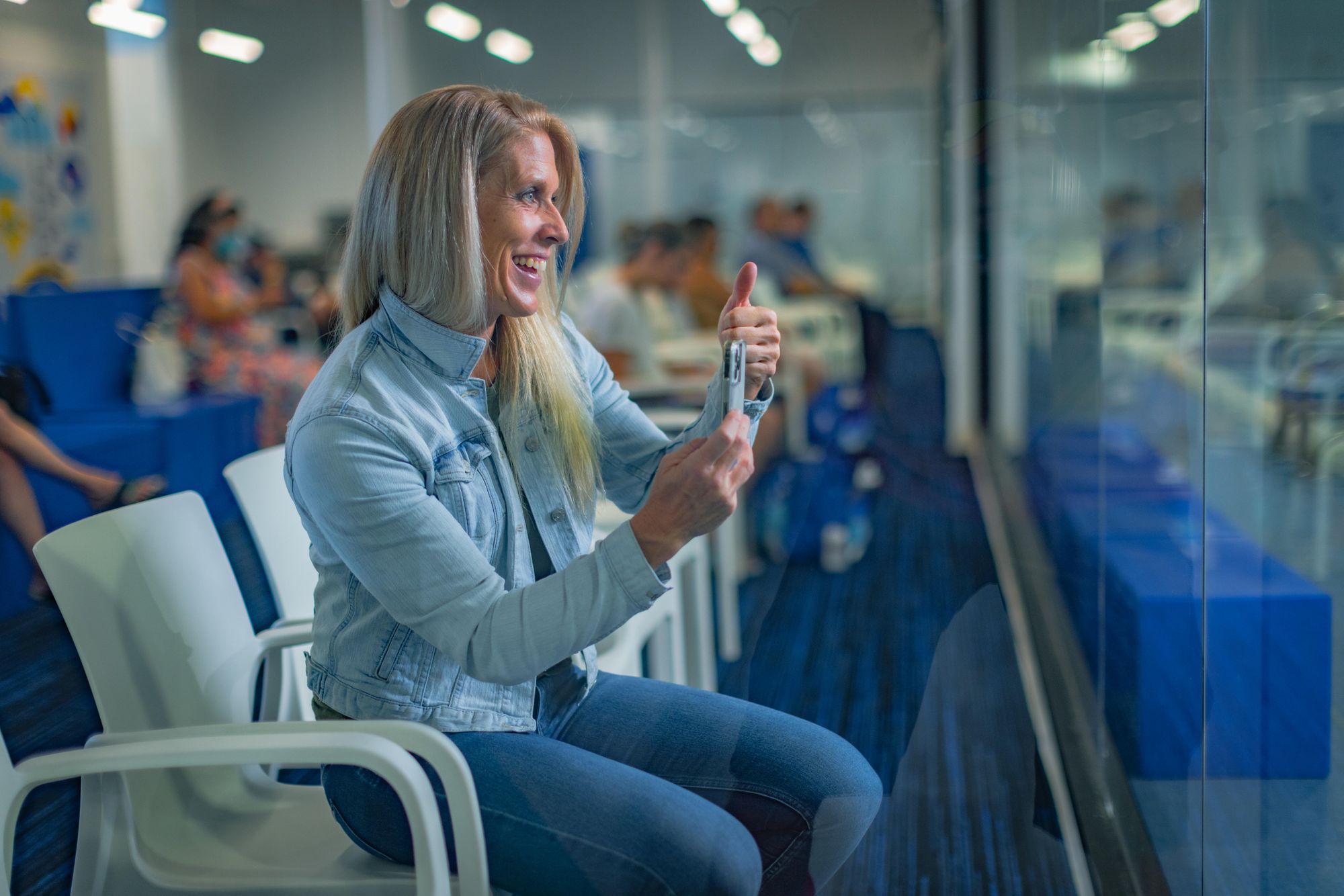 After
Swimmers can use the showers on the pool deck to rinse off before exiting the pool area.
Private changing spaces are available in the locker rooms.
We have a Big Blue cleaning protocol that is implemented at close each evening.
The health and safety of our swimmers, families, and staff are always our top priority. At Big Blue, we keep our water ultra-clean with a state of the art pool filtration system, plus a UV light sanitizer to go above and beyond standard pool operation protocol. If you have additional questions, please call or text your local pool.